Toll-Free: (888) 831-1012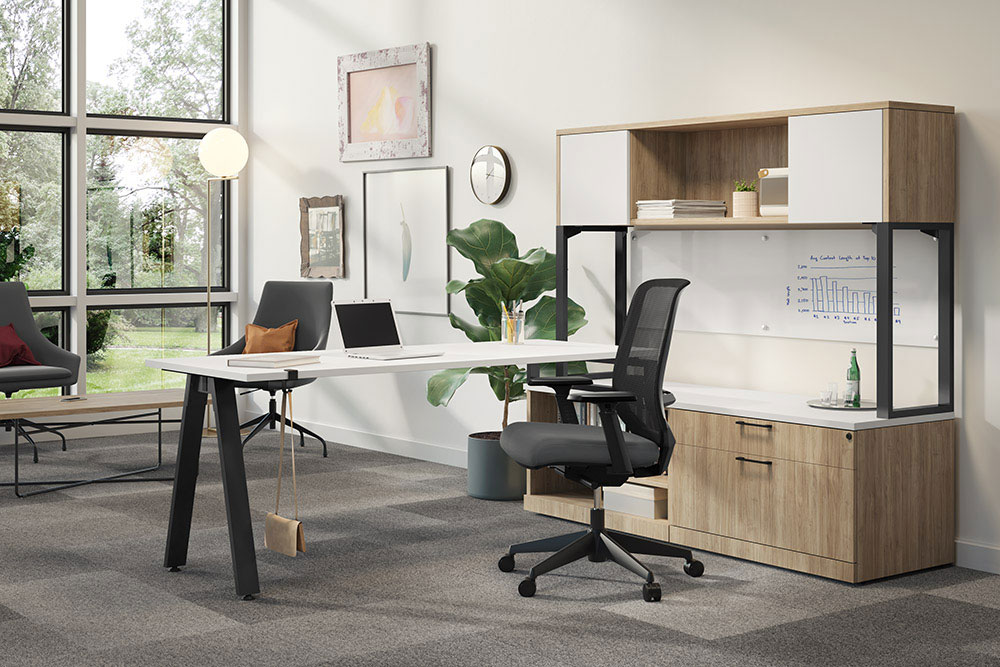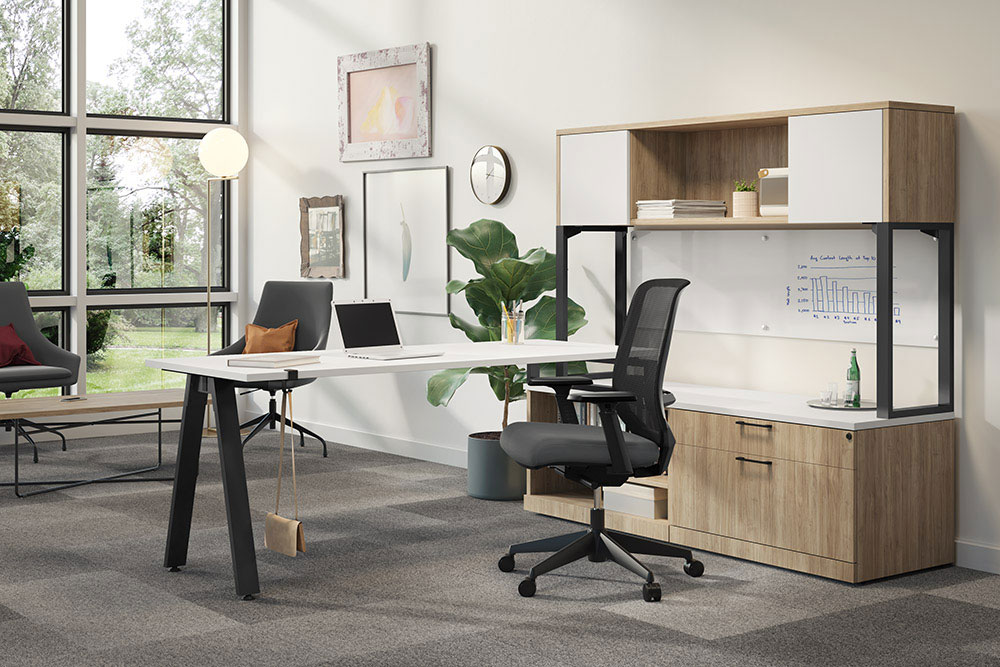 Office Furniture
Welcome to the one stop resource for information on office furniture. You will find a wealth of information to help you in your search for new office furniture. This guide will help you in understanding the different types of furniture available, in space planning, as well as tips for shopping for new office furniture. The information contained here will give you a wealth of knowledge that will allow you to make a well-informed purchase that you will be pleased with for years to come.
First off, this guide will give you a rundown of each type of office furniture that will help you in deciding what you need. As an example, if you are looking for an office desk, you will be able to read up on various styles such as an executive desk, an L-shaped desk, or a standing desk. This comprehensive guide will help you select the right office furniture for you.
Along with types, you will be given a rundown of the different styles available such as modern, contemporary, traditional, or industrial for example. While types of furniture are chosen for function, the style is an expression of you. With many styles to choose from, finding your style to "establishes your brand" can be difficult. That's why this guide is so helpful. We will give you the information that allows you to sift through all the unwanted styles to find yours!
Also, as an accompaniment to types of office furniture and styles, will be an overview of the different finishes available. Each finish will be covered to help you make your decision. Examples of the finishes available are black, walnut, cherry, and expresso. Knowing these subtle differences will be a huge help in your search for office furniture. All finishes are attractive but deciding on the finish for you can be tough, so this guide will help you make a knowledgeable decision.
This guide will also cover the technical side of office space planning. We will give you an in-depth analysis on each step of space planning, for example we will cover- office furniture design, interiors, systems, and installation. You will be given knowledge of each step of the design process, as well as a rundown of office suites and sets that will allow you to furnish not just the desk or chair, but the entire office with one cohesive style that will create the desired atmosphere of your office.
Finally, this guide will provide tips on shopping for a bargain in your hunt for office furniture. We will cover every way to save money, from searching for affordable office furniture to working with a furniture liquidator and everything in-between. This includes budget and secondhand furniture. This body of information will cover every tip for shopping for office furniture.
This guide will help you in your search for office furniture by providing the most comprehensive information in one place. This information will help you make an informed decision when purchasing office furniture. With all this knowledge at your disposal, you will worry about making a poor purchase decision. If you are currently looking for office furniture and are in need of additional assistance in your search, give us a call at (888) 831-1012 to speak one-on-one with our professional designers!