Toll-Free: (888) 831-1012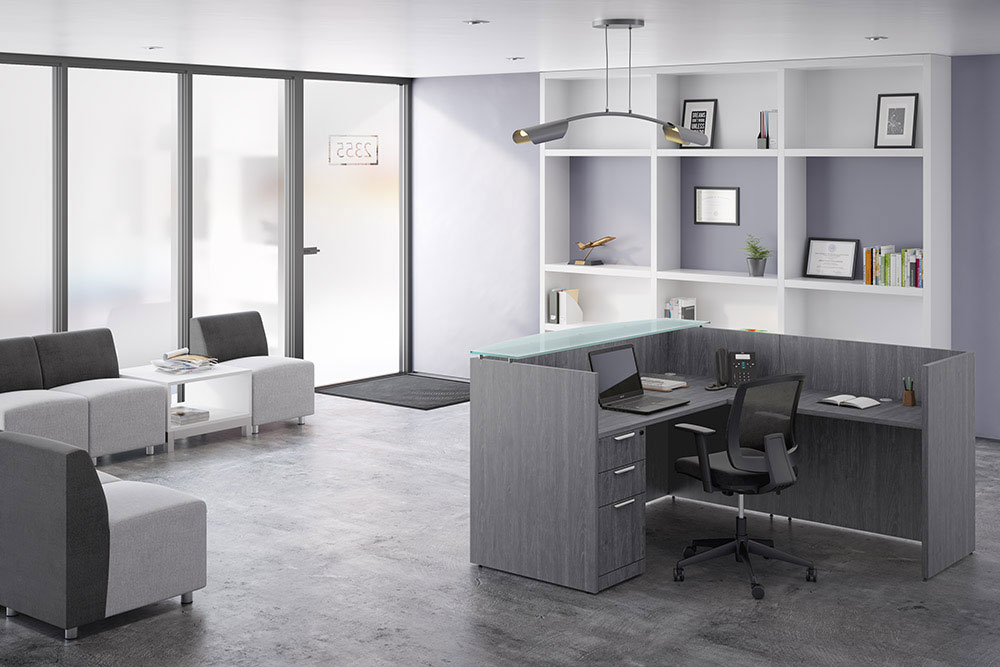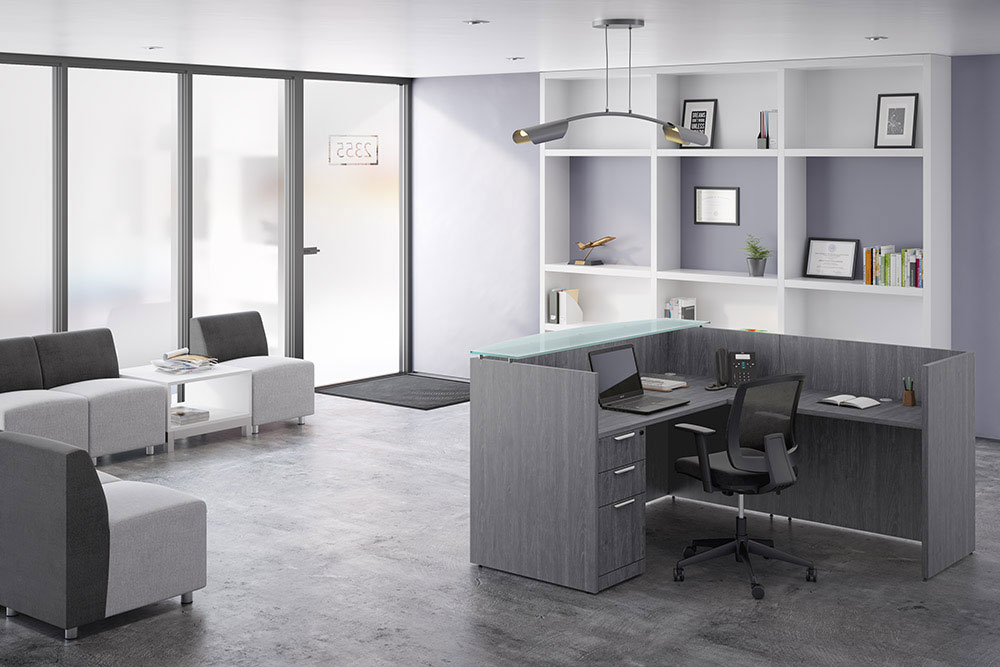 Gray Office Furniture
Probably the most popular color choice for a finish in office furniture right now is gray. The color gray is neutral. This means it matches anything. The color gray's rising popularity can be attributed to its versatility, gray fits in anywhere. This color seems to function well in any atmosphere.
The color gray by definition means balance. This is because gray is comprised of two base colors, black and white. Gray is in the exact middle between the two. In fantasy, black is used to represent the villains, while white represents the heroes. In real life, most people can be found in the in-between. Most people would be characterized as gray. Not many people are truly evil people or completely selfless. Therefore, gray is an allusion to our lives.
In office furniture, a gray finish promotes the feeling of competence. Because gray is neutral, it has a feeling of flexibility. Gray does not state too strongly the emotions of purity, wholesomeness, or completion that white does, nor the symbolism of sophistication, class, and elegance of black but does carry hints of all these ideas in a subtle mixture of being the mediator between the two colors.
Gray is a design color on the rise because it fits well into either spectrum without being locked away from the other. The color gray just fits within its environment as a soft statement of the two colors it rests between but offers more in its neutrality of the two by not giving too strong of a statement of either. Gray's biggest statement is professionalism. With its soft hints of statements, it allows more room for the ideas of efficiency and hard work.
Indeed, gray can be considered a working color because it is balanced between bold statements while offering little of its own. Gray stands out by not standing out at all. It is a great color to have because it goes with everything but is rarely the center of attention. Gray just fits in.