Toll-Free: (888) 831-1012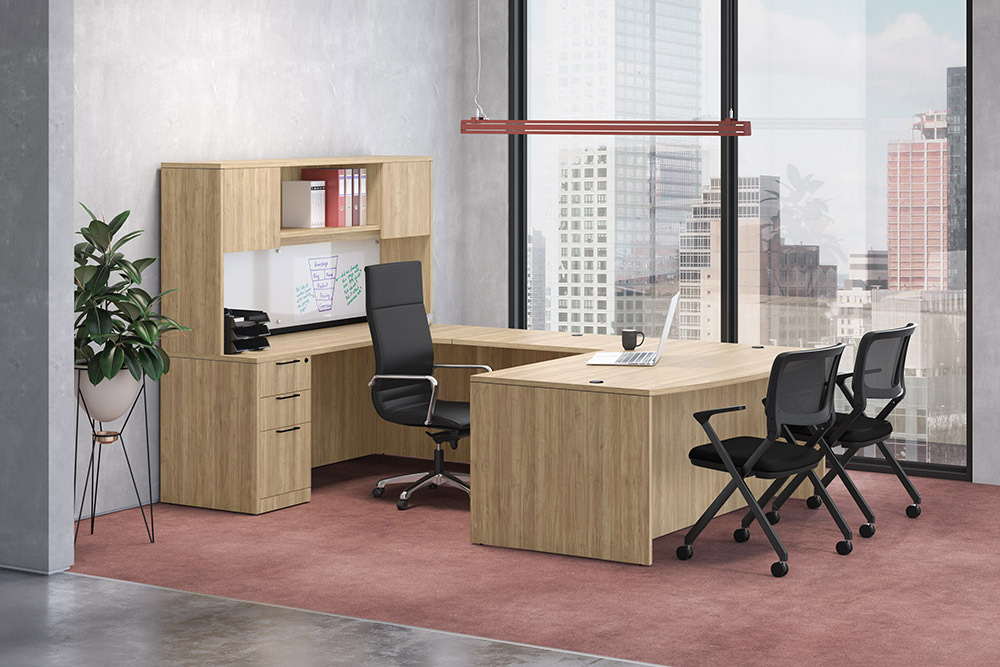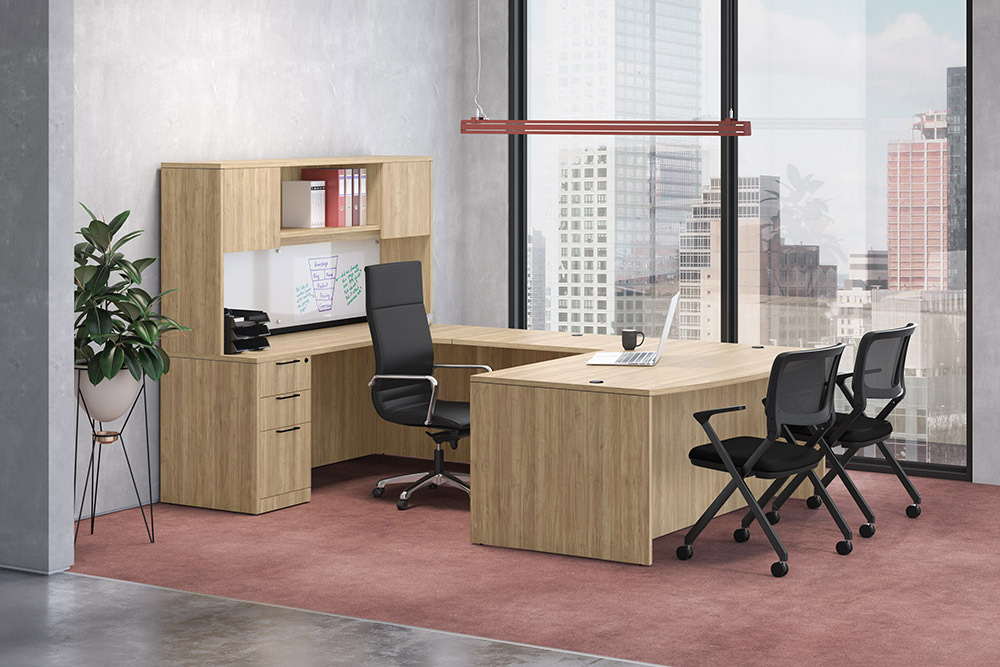 Casegoods Office Furniture
When looking for office furniture, inevitably you will be looking into casegoods. What are casegoods? Furniture that is not upholstered that typically provide internal storage. These items are used every day in many office settings. A lot of times, casegoods are furniture pieces that aren't given much thought throughout the day but without them a workspace would be completely unorganized. Other times, they can be the most important piece of office furniture in a business or home office.
Casegoods are prebuilt by the manufacturer for easy shipping and installation. The most popular and adaptable material is laminate. Laminate casegoods for storage include vertical storage cabinets, a variety of book shelving, tables, and credenzas. These furniture options fill out the business or home office making a completely functional and efficient office space.
Since most laminate pieces of office furniture are considered casegoods, that means that the desk is a casegood. Laminate desks are the most popular desk option in today's office furniture market. Casegoods desks are considered to be a boxy style of office furniture, therefore a laminate desk fits within this category.
When considering office furniture sets for a business or home office casegoods are a great option! Selecting a desk, vertical storage closet, bookcase, and wall storage all in the same style and finish will bring the room together and conform to your design taste. Purchasing an office furniture set of casegoods can also be an affordable alternative to choosing individual furniture pieces to complete a room as furniture sets often carry markdowns as an incentive for the consumer to make a purchase.