Toll-Free: (888) 831-1012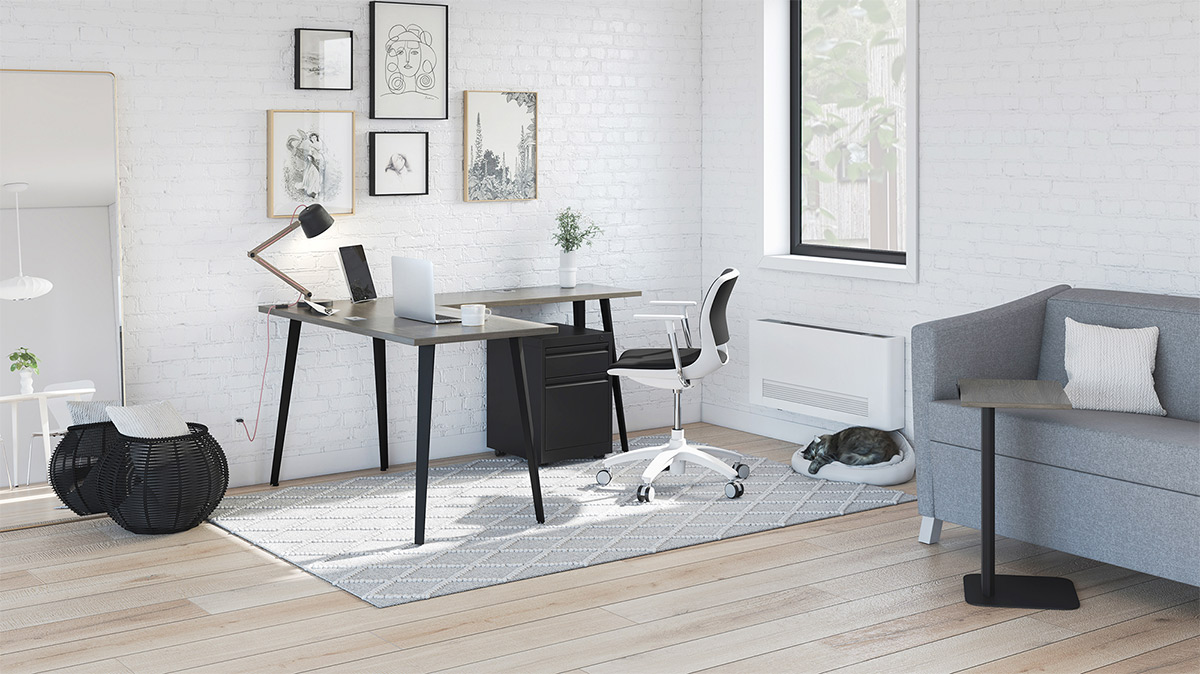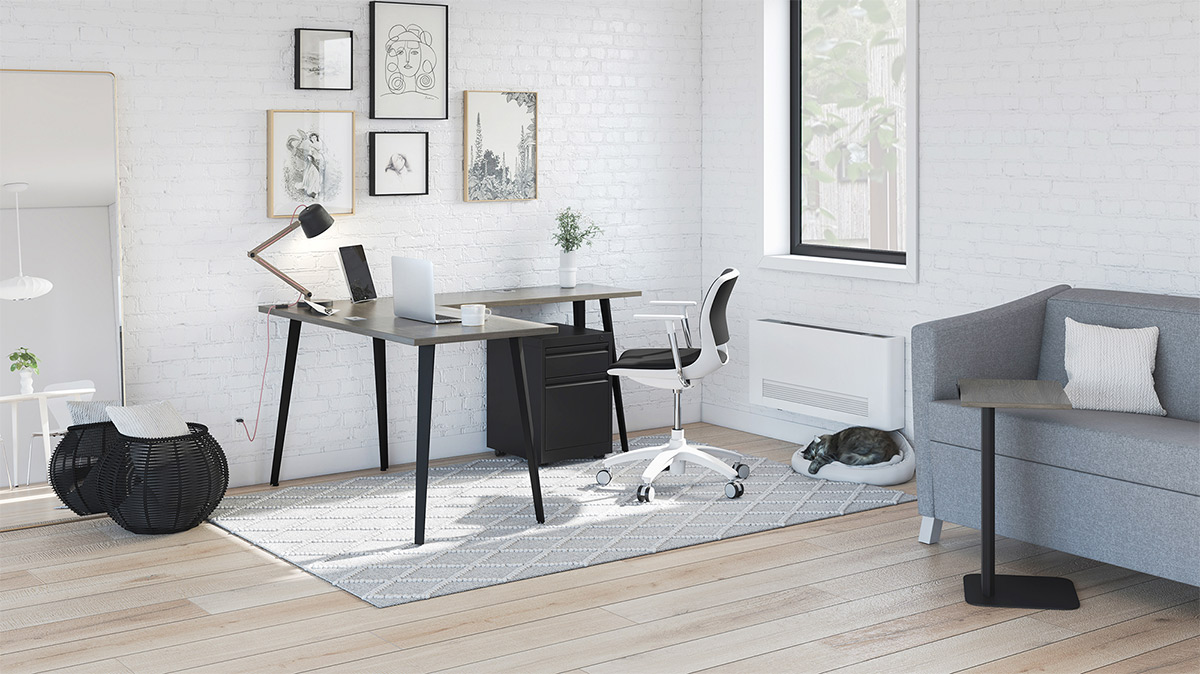 Home Office Furniture
Working from home has been an increasingly popular work option for the past few years. The trend has grown exponentially since the global pandemic. The outbreak of Covid-19, the Coronavirus, has turned working from home from an option to a necessity.
To work from home, many people are creating a home office space. A home office functions the same as a business office but comes with some added distractions. To work from a home office is to work in the place where spouses, children, and sometimes parents dwell. Finding a balance between home and work life can be difficult. There is no escape from home or work as they are the same place.
To get a firm balance, your home office should be tucked away from the primary living areas with a door that locks if possible. Your home office should look just as professional as it would at the business. To accomplish this, you will need all the same furniture. A sturdy desk and chair is a must. Selecting the right desk for your room will be the most important decision of designing your home office.
Without the desk that best fits your workstyle, the entire space will be thrown off. So take your time in studying the different types of desks. If you need more workspace, and your office has the room then look into a U-shaped desk. If room is tight and you will be working mainly on your computer, then select a computer desk and perhaps a credenza or writing desk to fit in the corner of your room to do your written work.
A home office can still be stylish. Many furniture options will match the decorum of your home. A little time in research will provide you with an office space that is functional, professional, and in style.