Toll-Free: (888) 831-1012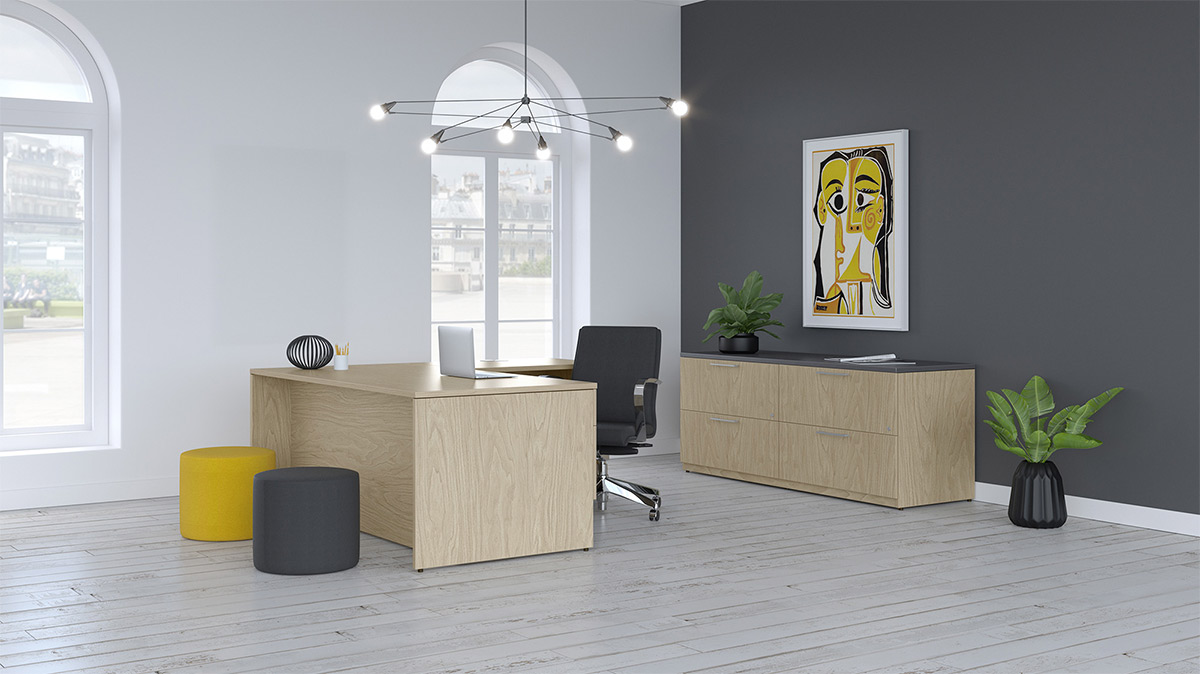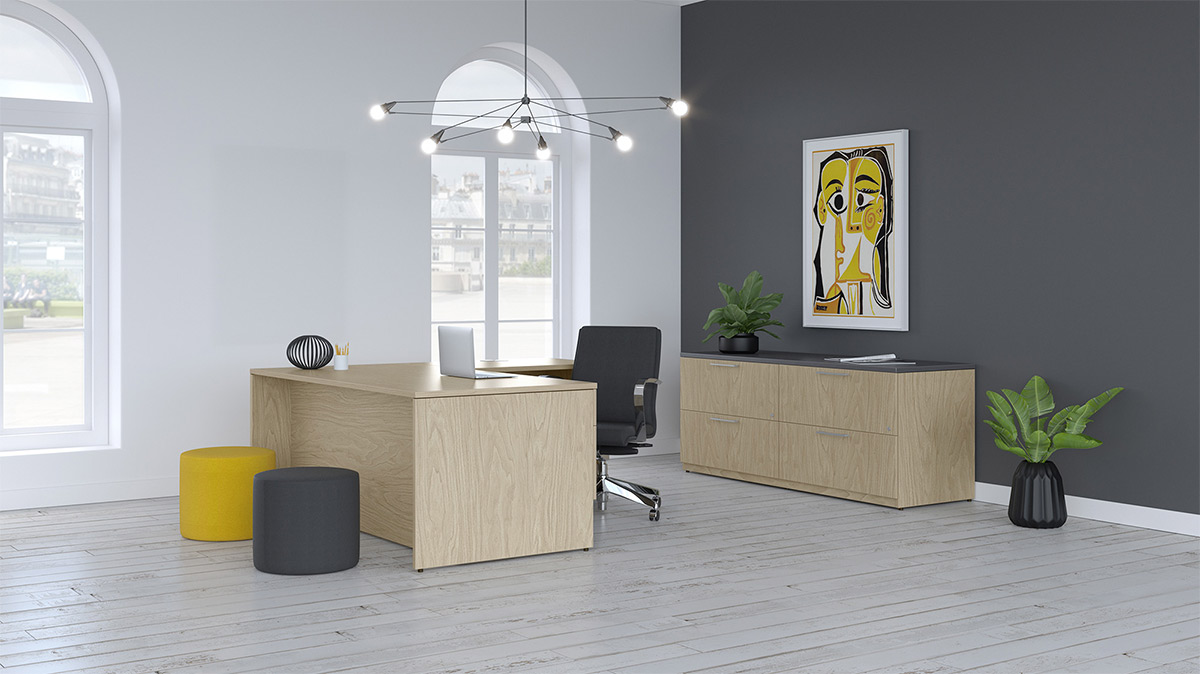 Office Furniture Interiors
Planning office furniture design can be a difficult task. It is particularly important for every aspect of the office. A poor plan could prevent the office from running efficiently. Therefore, attention to the smallest of details is required. Take nothing for granted in this process as planning everything from the centerpiece furniture to what some would consider insignificant will ensure that the office is efficient, stylish, and complete.
To properly plan an office furniture design knowing the space available vs the need will tell you what furniture is required. However, this does nothing for the other part of design- the style. This is the part where you make the space your own. It is where you establish the environment of the office by displaying your taste in your design.
Office furniture design is important because it sets the ambience of the workspace. A pleasing aesthetic will create a warm and inviting tone for the office. To do this, select furniture from one style and maintain that style throughout the office. Remember to not only select a style of furniture, but to stay within that style's color palette for the entire office. This will guarantee that the business or commercial office is well within the boundary of that particular style with proven artistic expression and value throughout the years.
With so many premade office furniture design and style pieces, finding a style that works for you can be a simple task. If you know what you want, you will find it. However, if you aren't sure what your style is, then speaking with a professional design team will expedite your decision.
A professional design team is a great resource to have when office furniture design is not your strong suit. A design team will take you through all the steps of office furniture design. Everything from desk styles and finishes, to waiting room furniture fabrics and wall art. Everything needed to create a cohesive design statement from the front door to the backrooms.
No matter what your choice may be, either going at it alone or in partnership with a professional design team, there are many options to find the best office furniture for your taste. Don't settle for anything less than what you need either. For example, if you require abundant desktop space such as an L shaped desk, don't give in to the urge to cut corners on cost by settling for a cheaper writing desk. In the end, the desk will not be sufficient for the task at hand and you will be left wanting because of poor office furniture design.
To prevent settling for subpar office furniture for your need, be meticulous in your search. When it comes to designing your office furniture, remember that once you purchase the furniture, you are stuck with it. Therefore, don't rush into a hasty purchase and don't hesitate to reach out to professionals that can safeguard you from a lackluster office furniture design.