Toll-Free: (888) 831-1012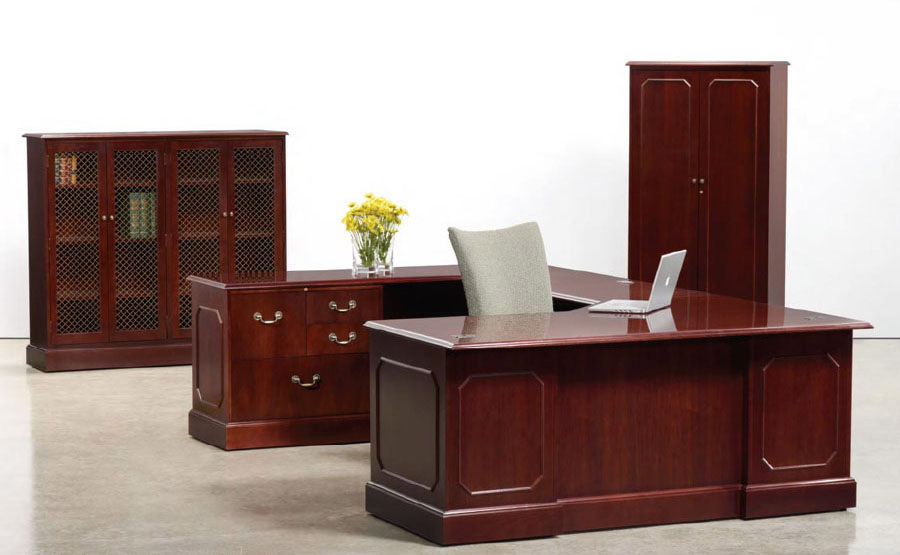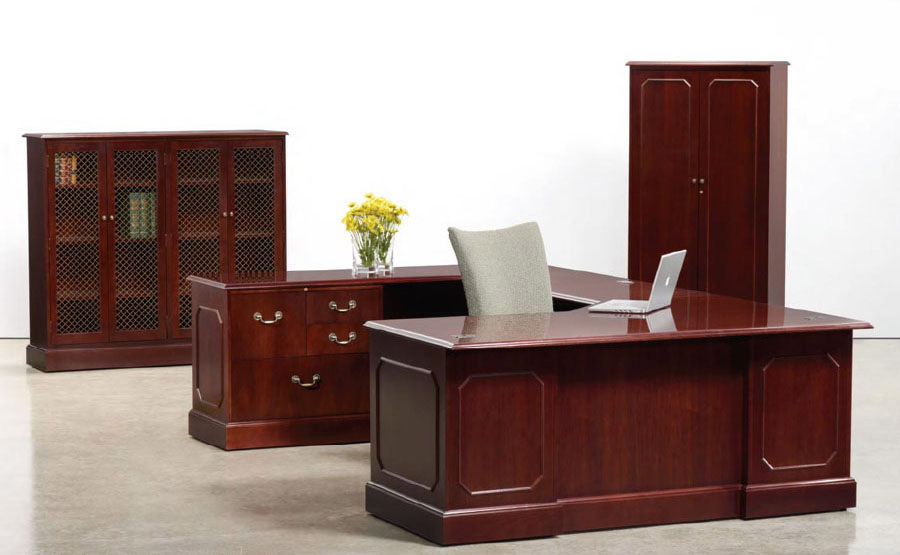 Traditional Office Furniture
Traditional design is all about cohesion. Traditional style truly dedicates itself to a singular idea within a space. Wooden aspects are mainly darker toned or aged woods. While fabrics burst with color in vibrant prints of floral, stripes, and plaids. The artwork is often custom, intricate designs including sculptures and oil paintings. Traditional is very steeped in days gone by, an almost nostalgic feel.
Traditional design reaches back to the past, cherry picking some of the best design elements from the 1800s and 1900s. Detailed wooden furniture pieces act as the cornerstone of the room. While everything else around the room creates an old school, upscale atmosphere.
Traditional design is all about craftsmanship. The wooden furniture is high quality pieces. In traditional office design, maximum furniture options are used. Bookshelves fit naturally in a traditional environment, as well as credenzas and storage cabinets matching the desk finish. Perhaps even a grandfather clock can be found in a traditional office designed room.
Also, traditional design leans on leather furniture to round out the look. A good upscale desk chair along with couches and chairs made out of leather fit well in the room. Traditional design uses dark brown and black stained leather in its furniture.
Traditional design can be found in many businesses and offices today. Its homely yet sophisticated look and feel makes for an inviting and comfortable atmosphere. There is a bold statement to be made in a traditional design, and with so many options to choose from that statement is yours to make.