Toll-Free: (888) 831-1012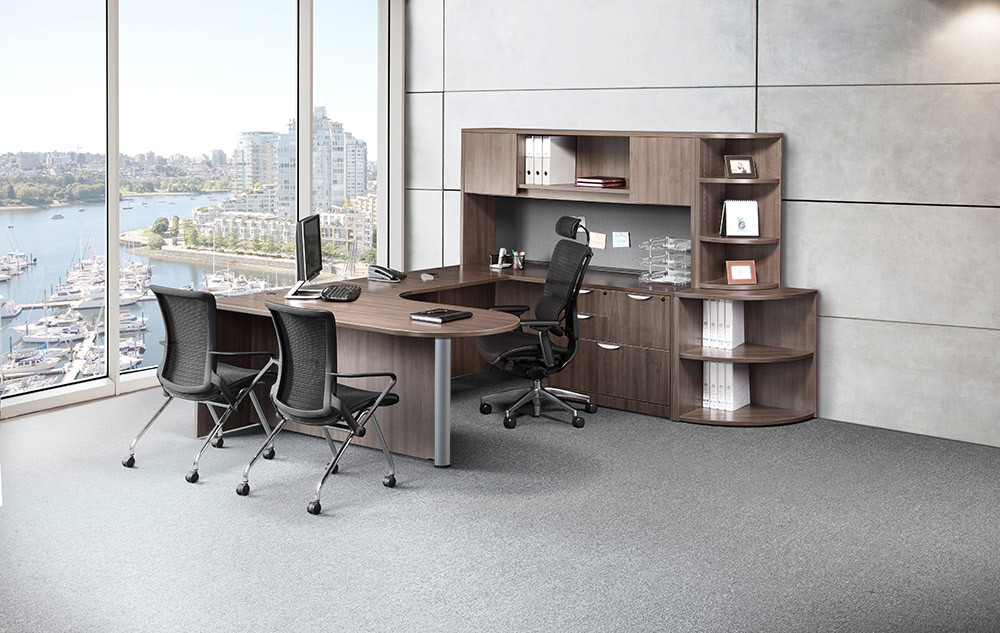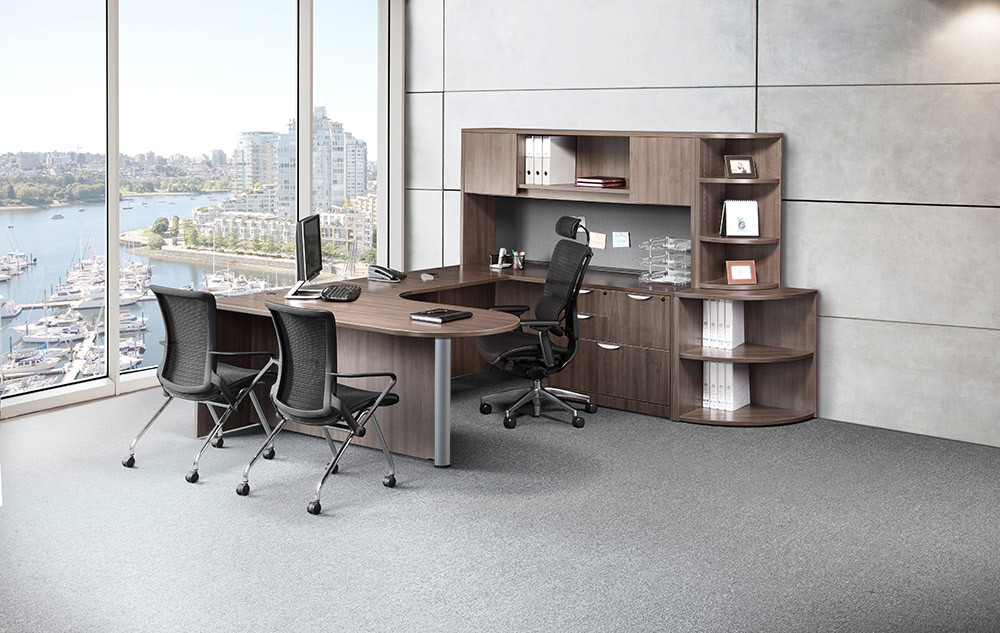 Business Office Furniture
Business office furniture is designed for the specific need of serving a functioning business. Business office furniture is stylish and durable with a long-life expectancy. Business office furniture encompasses every piece of furniture needed within the business. For many businesses this begins with a reception area.
Reception areas primary focal point is the reception desk. These desks come in many shapes and sizes enabling you to be flexible in your reception area style. Modern designs that are sleek and bold, or traditional designs with a deep brown hardwood aesthetic, to a minimalist contemporary design are available for you to select your statement. For larger business options, there are desks that sit multiple receptionists together.
Along with the reception desk, the waiting room furniture is also an important part of the first impressions formed when first walking into your business. This includes chairs, sofas, coffee and end tables, artwork, magazine racks, storage cabinets, and potted plants. Filling the area with stylish, and comfortable furniture will go a long way to establishing an inviting atmosphere in your business.
The remaining furniture depends on each individual business. Many businesses utilize traditional office furniture such as desks, chairs, tables, and storage cabinets. Also, cafeteria furniture can be used for breakrooms.
Whatever your need is, the defining characteristic of business furniture is that it has an appearance of professionalism. Business furniture is functional, durable, and stylish.