Toll-Free: (888) 831-1012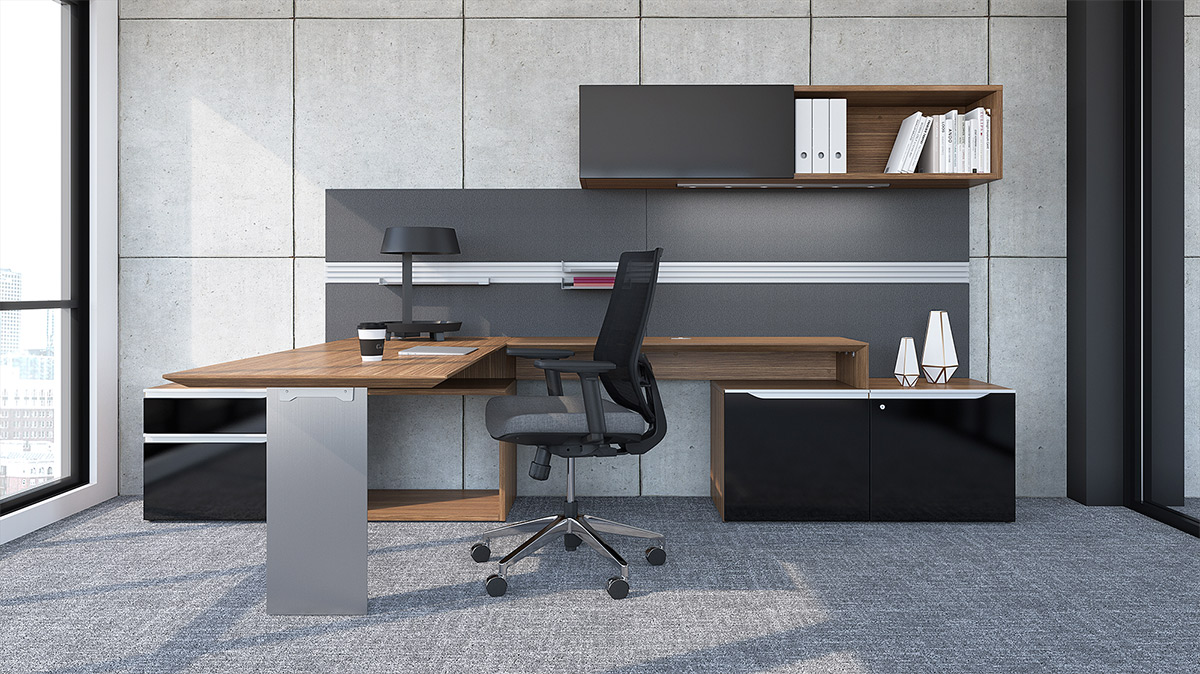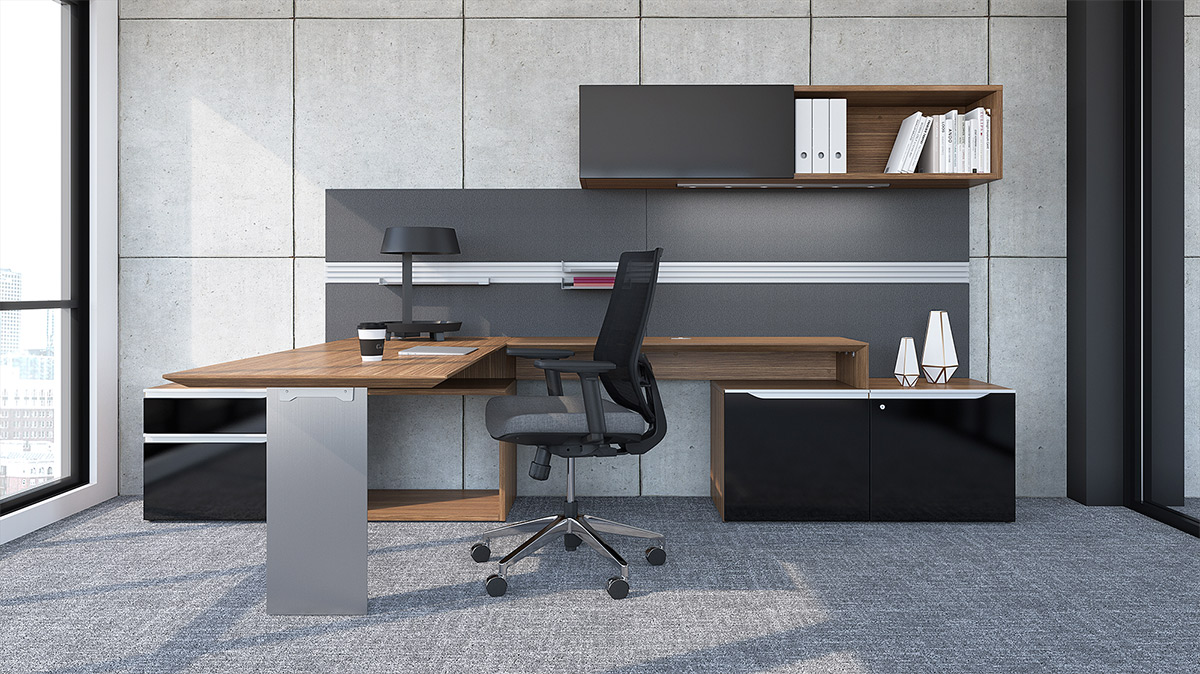 Modern Office Furniture
Clean, crisp sight lines, minimalistic decorations and natural materials all make up modern design. Modern design is popular due to its sleek and sophisticated feel. Modern design gives a sense of luxury while lacking objects that are typically associated with extravagance.
Modern works in a neutral color palette, mainly white. Modern design flows with clean and polished surfaces, asymmetry, and strong geometric shapes. Modern design requires an extreme devotion to simplicity. Bold statements of color or ample artwork will not fit the design methodology.
Where modern design makes its statements is primarily in contrast. A white wall, with a polished black desk and grey chairs is a great example of modern design. Matched with other minimalist qualities such as stainless-steel lamps and maybe a single potted plant to complete the look.
It is in the contrast that makes modern design work so well. Bright, clean neutral walls, furniture with a dark color, and accessories in the middle of the two, or with stainless steel to complete the room.
When settling on a modern design, committing to the art of minimalism is mandatory. Bringing in too many design elements ruins the room. Modern works for some but isn't for everyone. When planning a modern design for your business or home office keep in mind that less is truly more with this design style.