Toll-Free: (888) 831-1012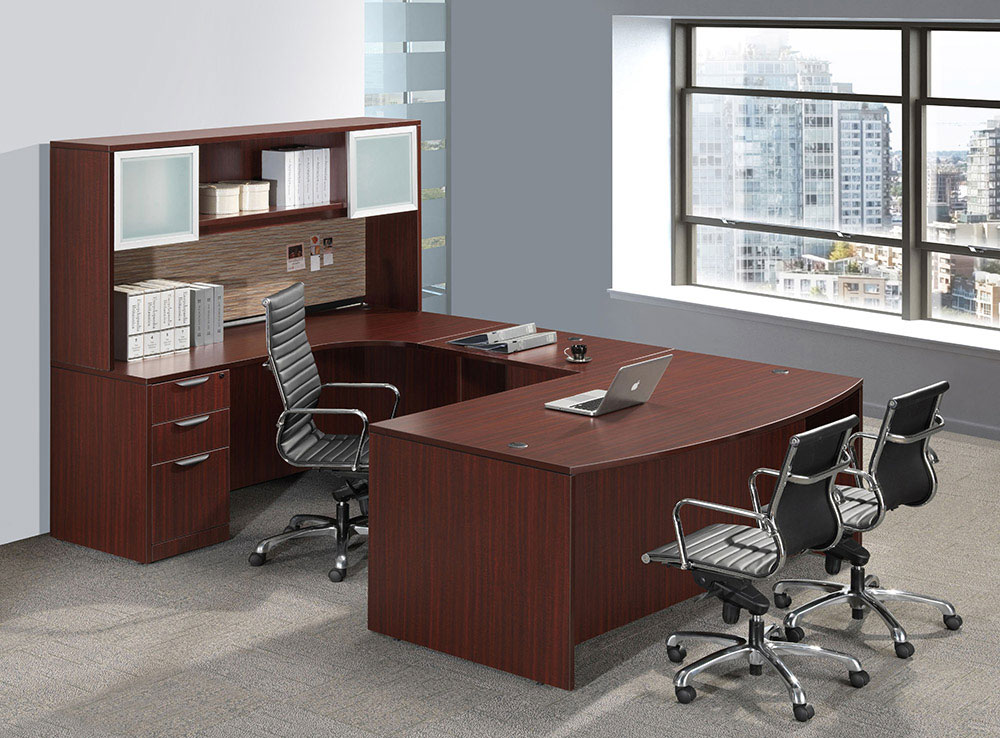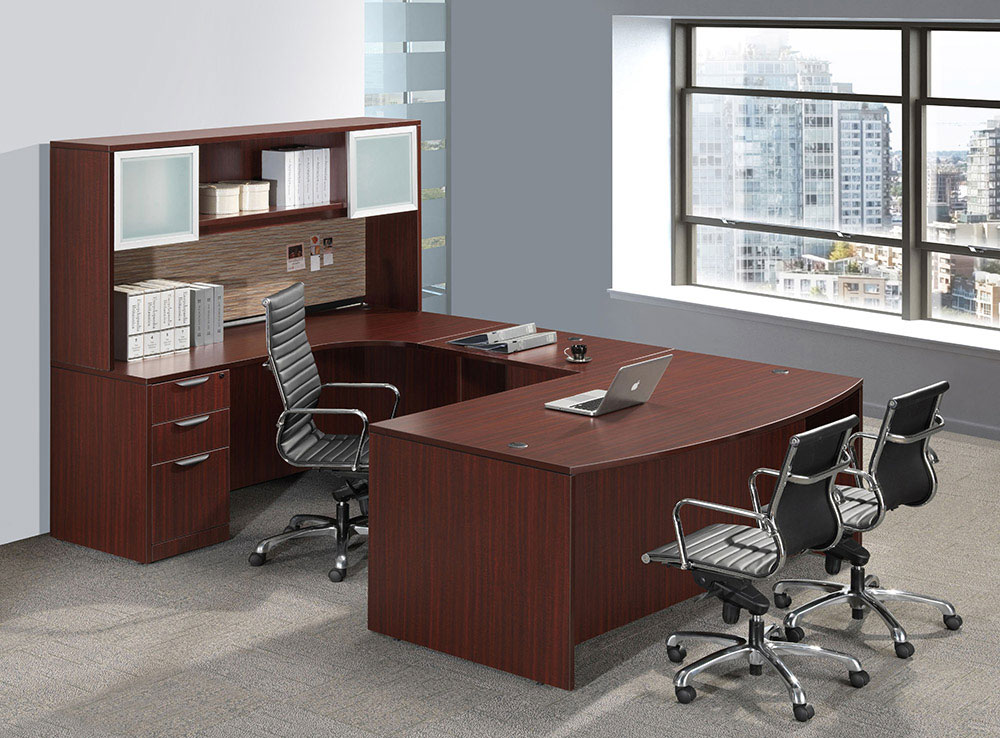 Mahogany Office Furniture
A mahogany finish in office furniture has been popular for many years. Mahogany is not just a color, but a type of wood used for making high quality furniture. However, mahogany is a color used in making laminate office furniture as well. The reason being is that mahogany is a color that is in so much demand that transcends its real wood limitations.
Mahogany is a reddish-brown color that is natural to the family of trees of the same name. Mahogany has been used in making furniture for centuries due to its durability. In fact, mahogany is a symbol of strength. The real wood is strong enough to last generations, a lot of the generational pieces of home furnishings that are past down through the decades is made of mahogany. Legend states that a mahogany tree can withstand a strike of lightning.
As a color, mahogany can be described with other relating colors such as auburn, cinnamon, or copper. Any color that is a brown with a red hint in it. Mahogany is a traditional color to an office environment as it has been around for what seems like forever. Mahogany fits well in an office with traditional features.
Since real wood mahogany is so expensive, laminate manufacturers copied the color so that it can be in any office setting, not just extremely high-end offices. But don't worry, mahogany laminate has all the strength, durability, and style as its real wood counterpart. If you have thought about a mahogany office palette but were concerned at the cost, there is a high quality, cost effective alternative to choose.
Mahogany is a color that has been found in offices for decades, and thanks to laminate it will continue to be for decades to come.