Toll-Free: (888) 831-1012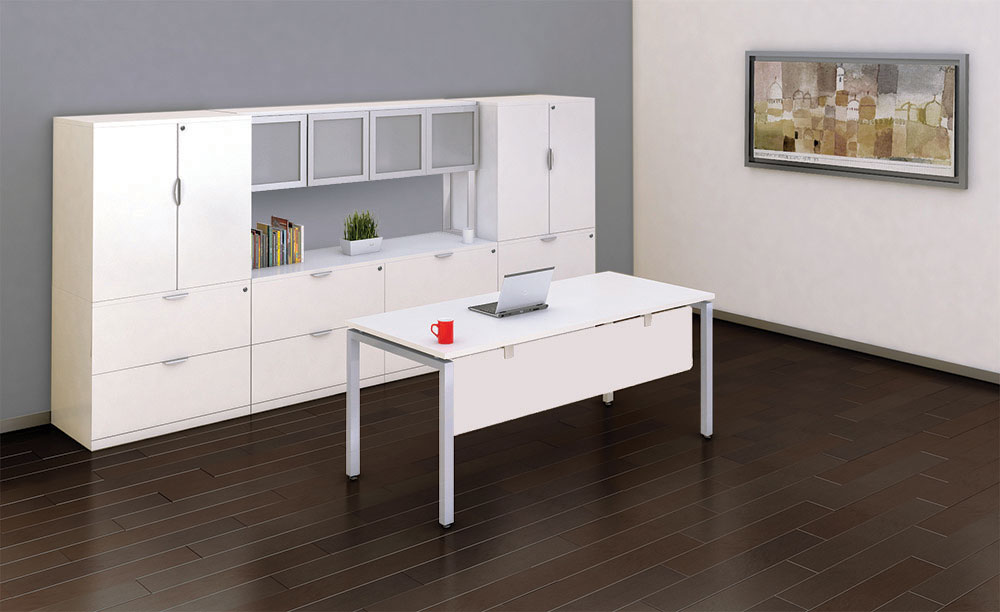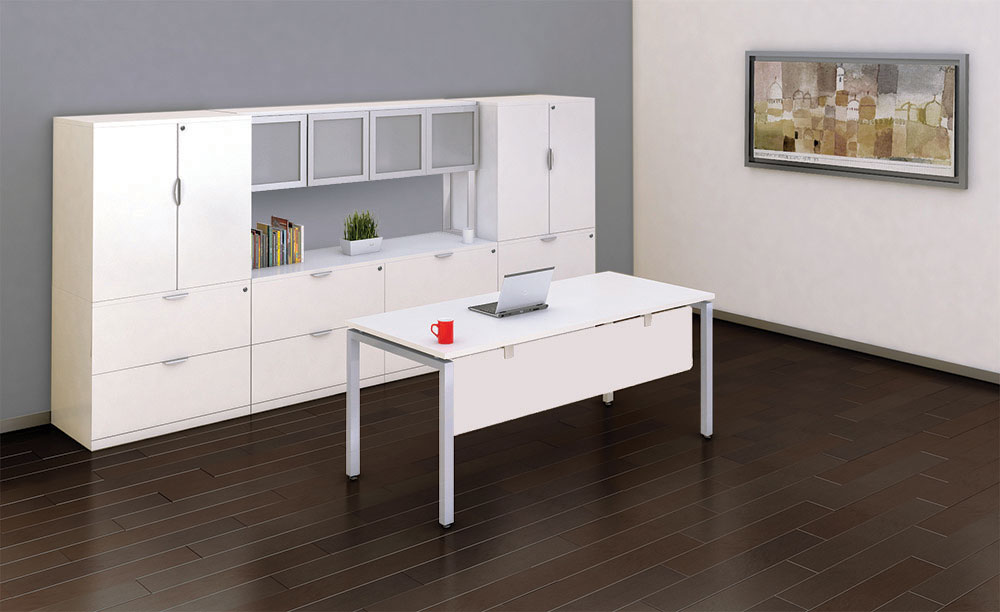 White Office Furniture
Thinking about going with a white finish on your new office furniture? White is a popular choice. White suggests freshness and purity. White, like black is a color that matches just about anything. The color white is a symbol of innocence, wholesomeness, and completion. That is why white is a smart color choice. But what does the color white do for the environment of your office?
White suggests openness. The color white fits well in just about any office setting because its tones are so warm. White brightens a room making it feel more open and bigger. This is why white is a popular color on all the home remodel shows on television. It is a defining color in the farmhouse style that is so popular today. So a white finish can make the office have a sense of home!
All these symbols such as freshness, purity, innocence, and completion all contribute to the singular idea that white can be trusted. A homely design color that has its own sense of invitation and inclusion should fit well in any office setting. White is a smart choice especially in a setting where high customer or client interaction takes place.
A white finish can open up the office, especially when in conjuncture with natural lighting. The partnership of these two properties changes a space tremendously. In an office with a lot of natural light, it is almost a default choice to go with a trusted color like white as the finish for your office furniture.
White conveys a lot of ideals about trustworthiness, honesty, and home. Remembering these points when selecting your office furniture finish will guide you to the right choice. White though on the surface can seem like a bland color choice, it is actually a vibrant color with a lot of wholesome expressions that fit in any office environment.