Toll-Free: (888) 831-1012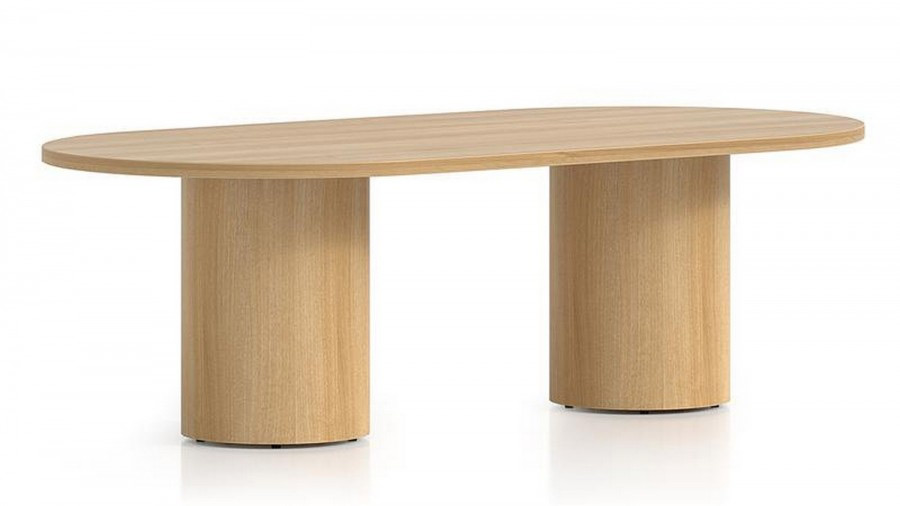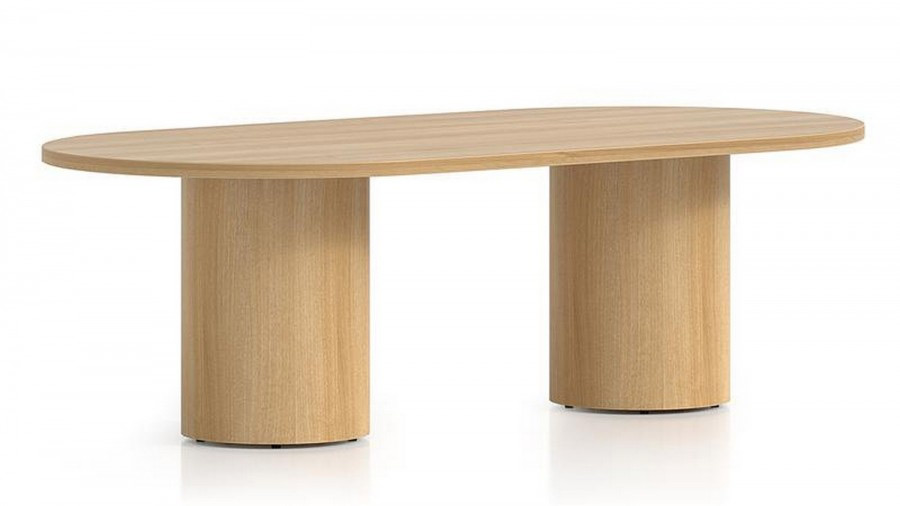 Conference Tables
Conference tables are a central hub of a business. Conference tables are where staff meetings take place, where clients are greeted, and where board meetings take place. A conference table needs to fit the need of each individual business, they are rarely a basic stock model. Conference tables come in a variety of shapes and sizes as well as styles to establish the desired impression you present your business as. Your brand so to speak.
Conference tables are determined by the need of your business. If you have thirty employees, a conference room table that fits ten people just will not work. For this reason, size should be a primary factor in selecting a conference table. Conference tables are made to fit a staff of six up to twenty for single piece tables, and modular sections designs can be custom fit to any number necessary.
Non-modular conference tables come in a few designs- square, rectangular, round, racetrack and boat shaped. The following is a brief description of each.
Square/rectangular
Square conference tables are some of the smallest options on the market. The square shape restricts tabletop space so a single square conference table has limitations, but several of these conference tables placed together can become a useful option for larger spaces.
Rectangular conference tables have much of the same functions as a square table, except that two sides are longer to provide more sitting room. Just like square tables, multiple rectangular tables can be set together modularly to make any size or shape conference table.
Round
Round conference tables are another smaller table option. As the name implies, they come in a round shape. These tables can be quite large to fit several people. However, round conference tables do not fit together to make a cohesive modular table very well.
Racetrack
Racetrack conference tables are essentially a rectangular table with the short sides rounded to make a traditional single oval racetrack shape. These tables are a popular shape because they come with a bit character from the unique shape. This shape can limit a modular layout though.
Boat shaped
Boat shaped conference tables are a unique take on a rectangular shaped conference table. The two long ends flare out away from the center of the table creating additional sitting space compared to a rectangular table of the same size. The outline of the table is that of an old style wooden boat, hence the name boat shape. With the flared sides, multiple tables placed together for a modular design will be limited.
Modular ideas
Modular options allow for a continuous table to fill a room. Popular modular designs include T-shapes, U-shapes and O-shapes. Whatever your desired shape is, a modular conference tables system will make it happen.
Other considerations
Once the size and shape are chosen, a consideration should be made for data and power outlets. These accessories can be built into many conference table designs. Having ample power outlets at the table is a major benefit that will eliminate a common business problem.
Partner with a professional
Selecting your desired conference room layout can be difficult but reaching out to a reliable supplier of business furniture will help alleviate that issue. This supplier should have a design team on staff with the expertise to handle any conference room need, no matter what your special parameters may be.
In partnership with conceptualization and design, is installation. As part of a complete purchase, shipping and installation should be discussed with your supplier. A conference table is made of either heavy real wood parts, or complex modular pieces, and optional power outlets that should be left to the professionals. Doing so will keep your conference table purchase on schedule and budget and keep you away from the headaches of a self-install. If you are ready to begin the process of finding a conference table for your business and are in need of assistance in your search, give us a call at (888) 831-1012 to speak one-on-one with a member of our professional design team!