Toll-Free: (888) 831-1012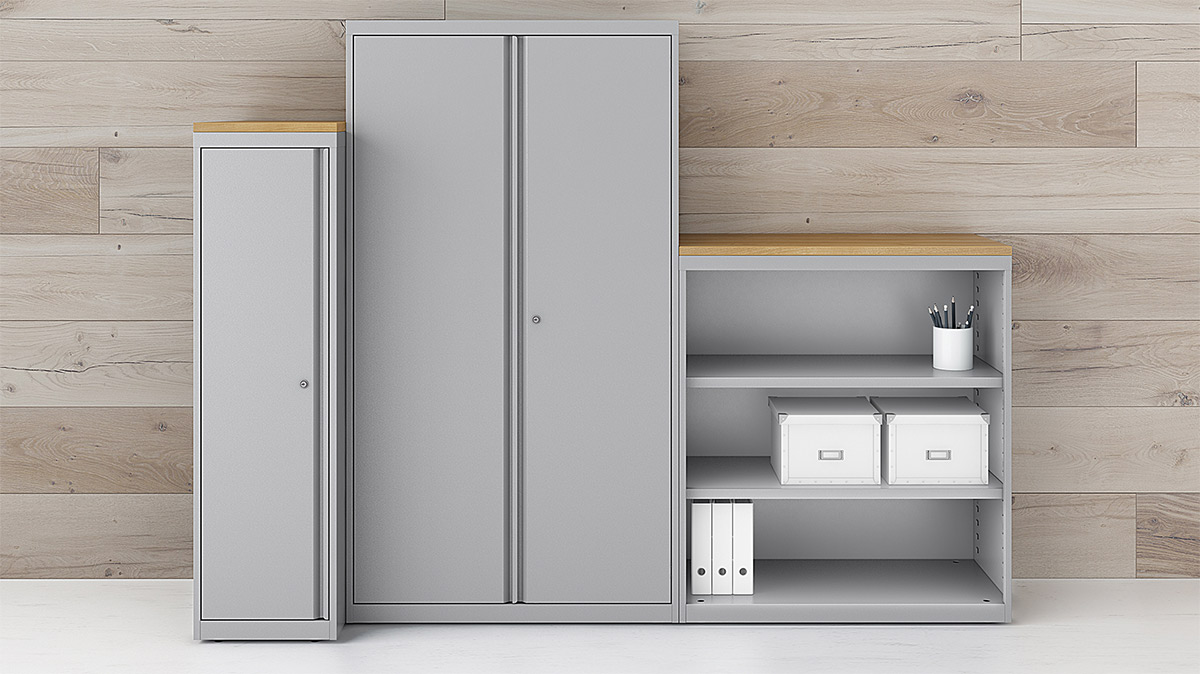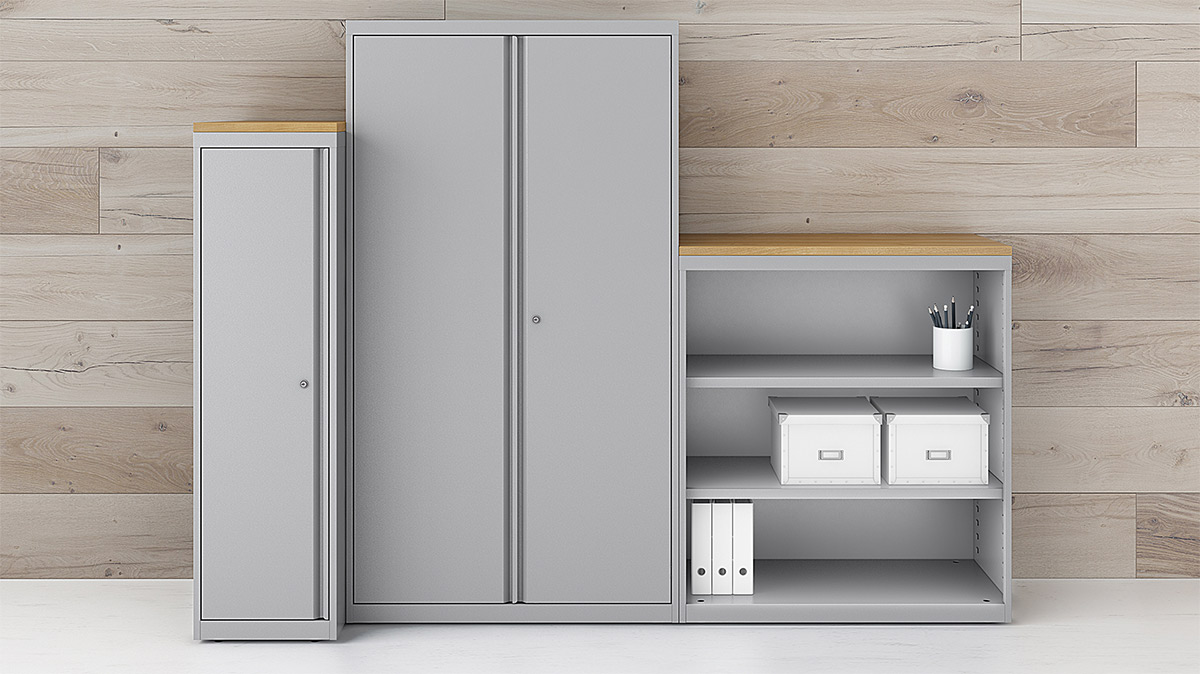 Office Storage Cabinets
Office storage is always a common need in a business or home office. Finding a good storage solution is a mandatory order when setting up an office. Just what kinds of office storage options are there to choose from? (Documentation storage is covered under the filing cabinet page)
Personal storage
Personal office storage is a common issue that needs to be addressed in nearly every business or home office. For this reason, there are a couple options to choose from. Wardrobe cabinets and personal storage towers provide storage for the employee without taking up too much space.
Miscellaneous Office storage
Miscellaneous office storage is always needed. A couple options of storage are available- cabinet storage and wall mounted office storage comes in several sizes, shapes, and styles to fit your office needs. These options provide ample storage without taking up much square footage in the office.
Bookshelves and bookcases
Bookshelves and bookcases are available to store pertinent to the business books, and file folders. These types of office storage come in a wide variety of sizes and shapes to provide the storage you need for your files. Bookshelves have options from two to six shelves. These options have both floor and wall mount options to choose from.
Credenzas
Credenzas are pieces of furniture that typically have a small tabletop to work on with varying types of office storage. A credenza is not a desk that would be used as a computer desk. The tabletop usually provides a place for personal decoration or a bookshelf. Credenzas can have hutch or wall mounted storage along with it.
Style and finish
All types of office storage come in different styles and finishes to help customize them to your style. These storage types come in metal, steel, wood, and laminate options and in a diverse array of finishes, from black or white, to walnut or cherry. Whatever your style, there are options that you will be pleased with.
When selecting office storage, partnering with a trusted supplier in the office furniture business will help you make an informed purchase. This partner will help assist you in selecting the right office storage that you need for your business or home office. If you are currently looking for office storage for your business or home office and are in need of assistance in your search, give us a call at (888) 831-1012 to speak one-on-one with a member of our professional design team!