Toll-Free: (888) 831-1012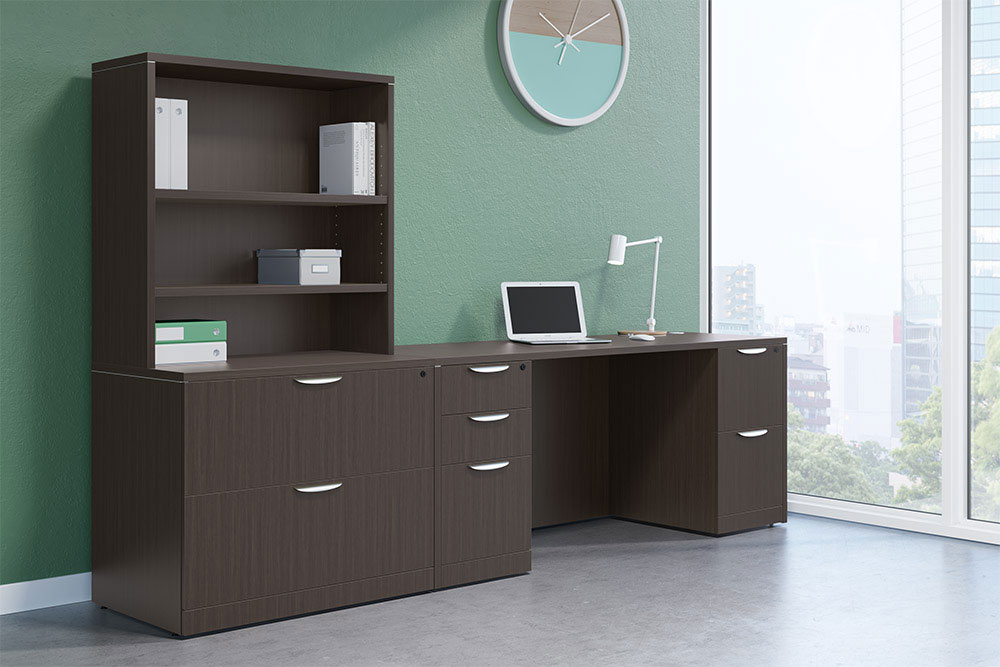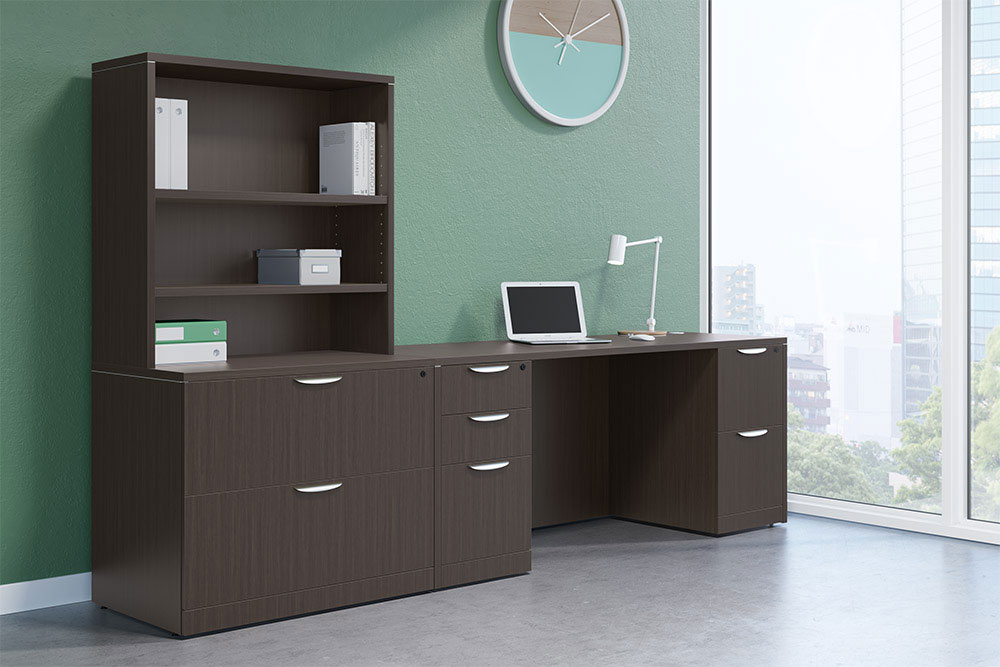 Espresso Office Furniture
An espresso furniture finish is increasingly popular these days. Espresso is a dark brown finish, just like the coffee it's named after. A color teetering somewhere in the middle between black and brown. However, an espresso finish can have a slight red hue in direct sunlight. One factor of espresso finish that needs to be noted is its ability to hide dirt and grime. For this reason, espresso is very popular in busy workplaces and high traffic businesses.
The color of espresso is considered luxurious, vibrant, and modern. An espresso finish fits in many environments because of its neutral but unique look. Espresso has the symbolism of sophistication, elegance, and mystery like a black finish, but the slightly lighter shade of brown gives a hint of openness that black doesn't. Espresso as the name implies is high energy!
Espresso fits right at home in a modern or contemporary business setting. Sleek and trendy, the finish provides an exclusive feeling among employees and customers alike. Espresso furniture offers a bold contrast to a brighter room. This contrast can often be the defining characteristic of a work environment.
As a color espresso symbolizes stability, structure, and support. Espresso gives off a sense of belonging and inclusion. The color has a more deliberate undertone than other finishes. Espresso has an intangible quality that fosters a strong work ethic but not at the expense of style. Espresso has a duality to be elegant yet strong at the same time. For this reason, the versatility of an espresso finish is highly desirable.