Toll-Free: (888) 831-1012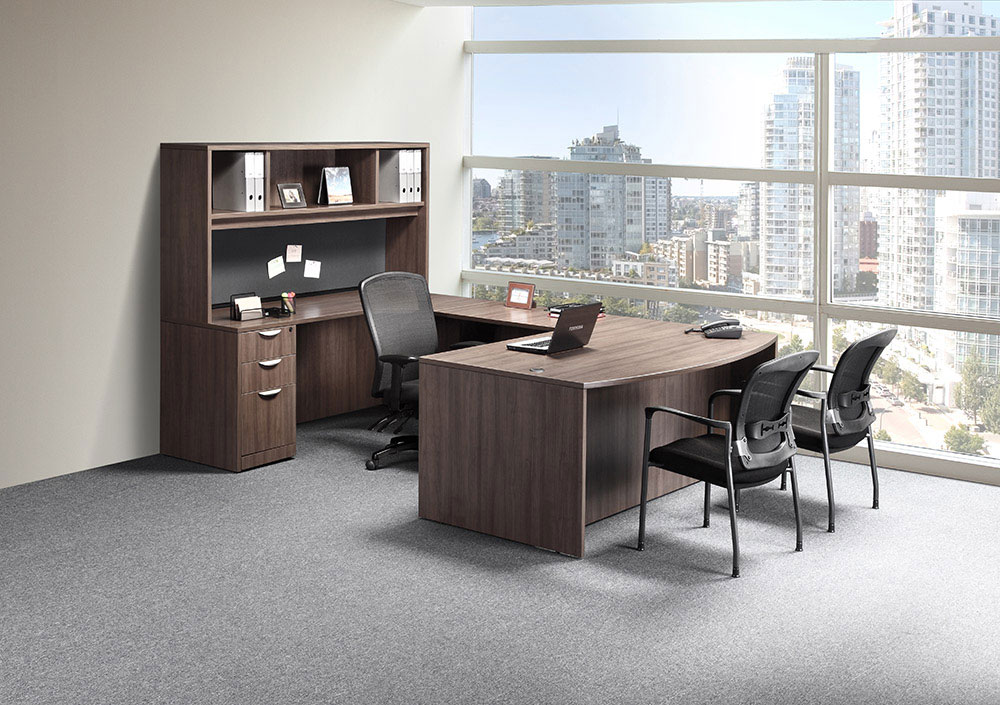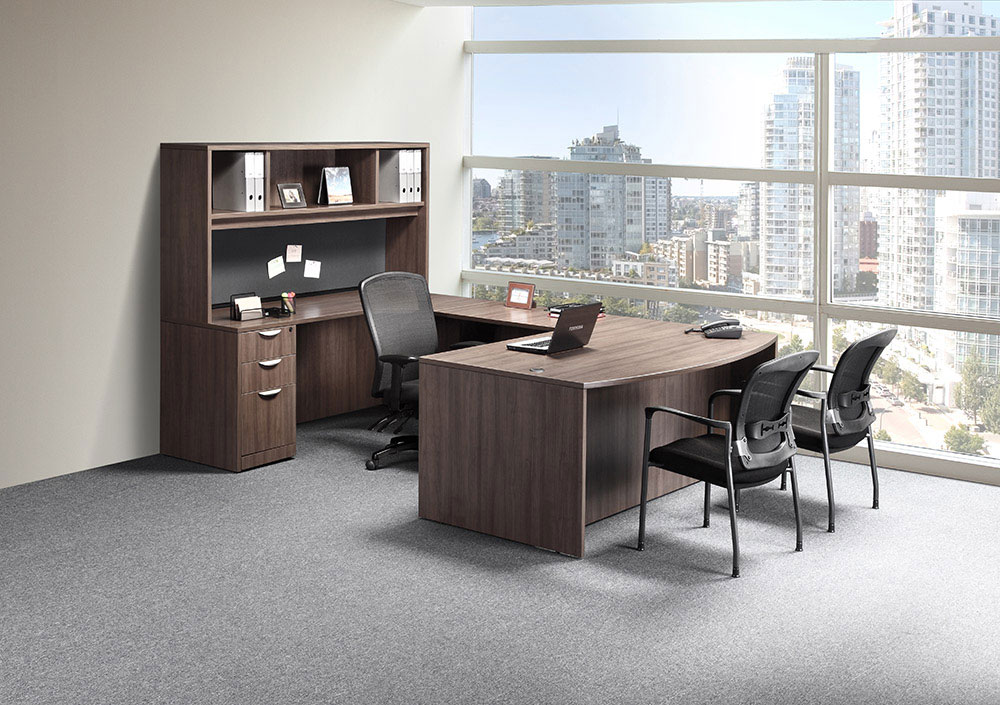 Walnut Office Furniture
Walnut wood is dark, hard, thick hardwood. Walnut is renowned for its durability, tight grain patterns, and deep chocolate color. Walnut polishes to a very smooth finish, which many people find appealing. One of the most unique characteristics of walnut wood is that unlike other hardwoods such as cherry, and oak that darken with age, walnut actually lightens. This transformation is more subtle than the other woods.
Walnut is a very popular finish. Perhaps the most famous walnut furniture piece is the C&O desk. This desk was used for the single term of the forty-first President of the United States, George H.W. Bush in the Oval Office during his presidency. This desk has the distinction of being in use in for the shortest amount of time in history, as well as being one of only two desks to be used by a single President.
Real walnut wood is considered an upscale wood that is popular amongst woodworkers and furniture aficionados. This reality means that the cost can be substantial. The good news for someone looking for a walnut finish on a budget is that there is a laminate option. This means that the desired look and feel of walnut can be within anyone's budget.
When considering a more affordable laminate option keep in mind that laminates built to hold up to daily use just as real wood. Real walnut wood may be a statement in luxury, but laminate walnut is a statement in frugality. The good news is that both options create the same upscale ambience in your business.