Toll-Free: (888) 831-1012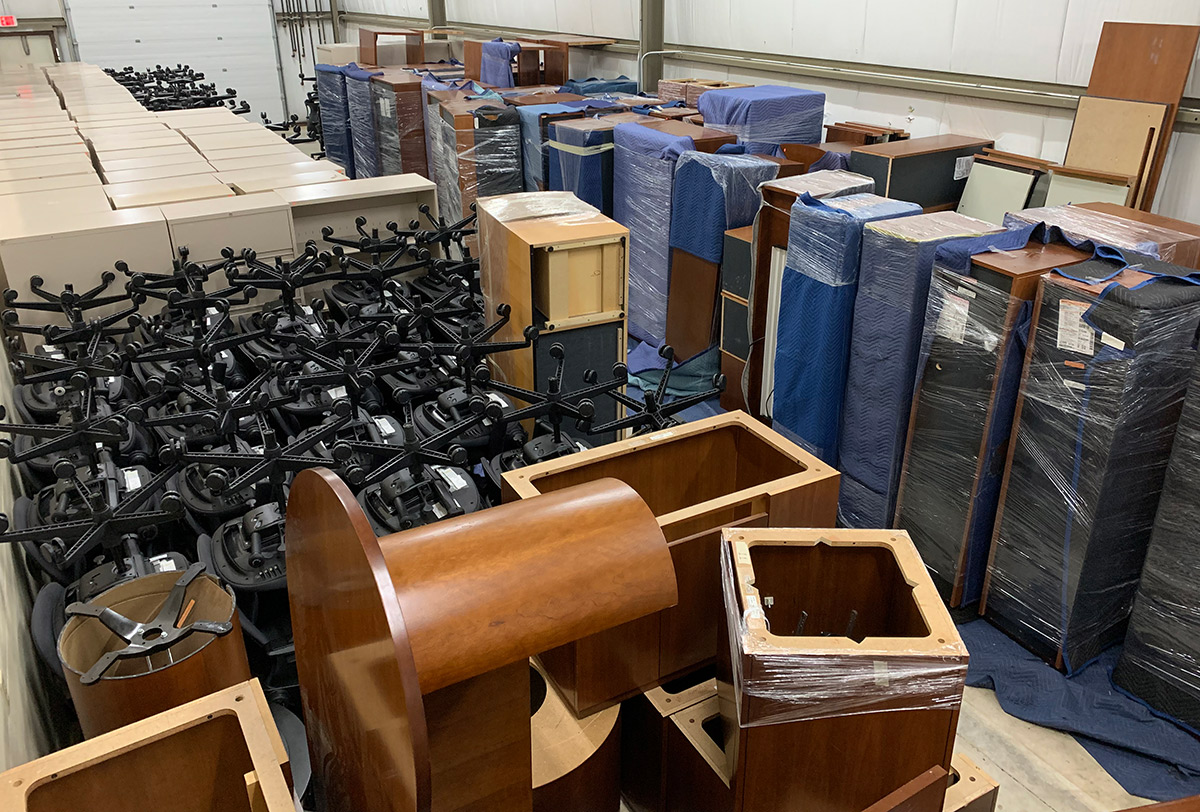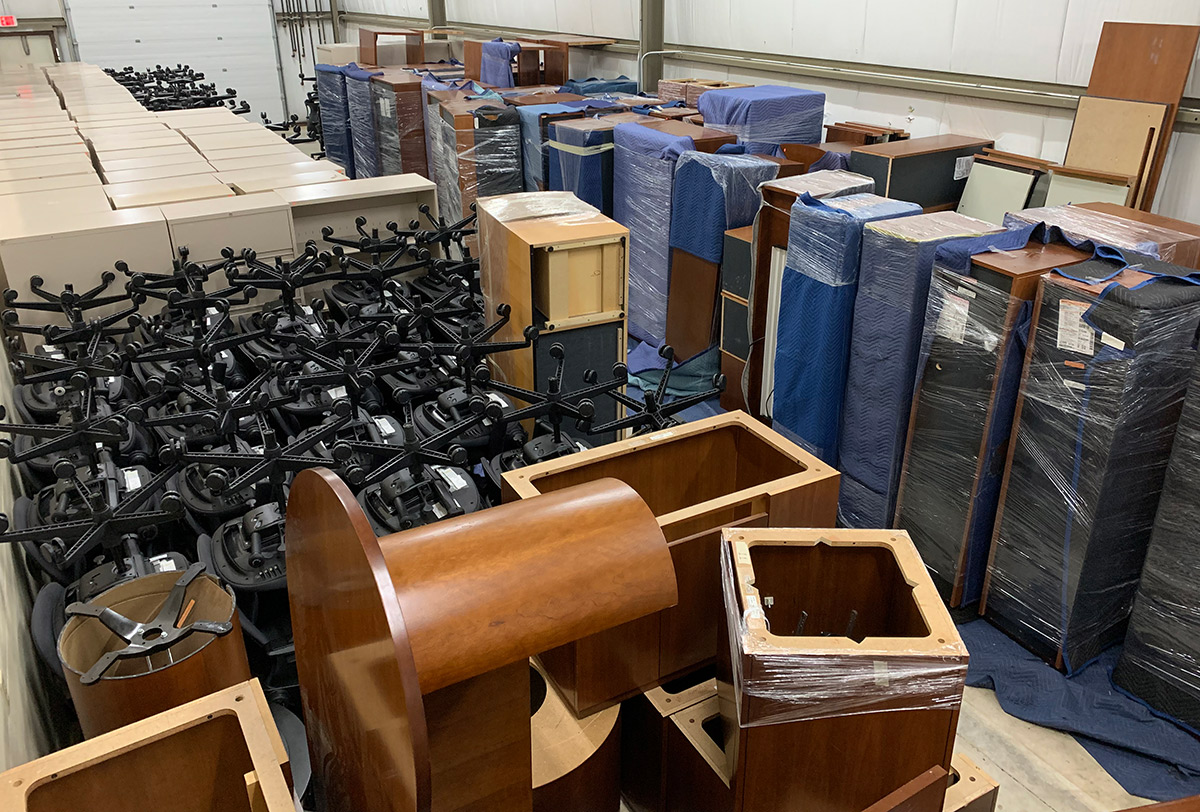 Office Furniture Liquidations
A liquidation is when a business either gets new office furniture or is going out of business. In the event of a liquidation, the furniture must be moved in a timely manner. When a large liquidation takes place, a liquidation sale will occur. This event will carry huge markdowns that offer great value to the consumer. This sale is one of the biggest ways to save money when used office furniture is the way to go in a purchase.
A business will bring in liquidators to perform a liquidation to remove unwanted office furniture from the office. This could be for a variety of reasons. The business could change in style for the office, new furniture is needed because the old furniture has used up its lifespan, the business is moving, or the business is closing its doors. Whichever reason it is, the old furniture will need to find a new home.
Whenever a large liquidation takes place, a liquidation sale will occur. This is an event where large amounts of office furniture will be priced to sale. That means that extreme price cutting will take place. That means that the savings will be abundant. These sales don't happen every day, so it is important that if used furniture is the way to go then be on the lookout for these sales.
As with all used furniture, caution must be maintained while shopping for a deal. Some less reputable liquidators will try to pass off broken furniture as a viable option for purchase. Little risk is involved since the used furniture does not carry a manufacturer's warranty. So be careful in selecting every piece of furniture. Inspect everything for broken pieces, and scratches. Even though commercial grade laminate is scratch resistant, extreme abuse can cause it to be damaged. This is a great tell to keep in mind.
Once a liquidation sale takes place and the pieces have been selected for purchase, everything will be sold as is. Meaning that once it's out the door, it will not be taken back. Keep this in mind so that when the purchased furniture is out the door, it will be furniture that will be used for years to come. Because purchasing furniture that will be replaced soon is not a cost savings at all.
Liquidation sales are a great way to browse used office furniture. With a little bit of research, finding a sale will not be a problem. Once at the sale, a thorough inspection of every inch of each piece will be necessary to ensure that only the top-quality pieces are selected. Following these steps will ensure that the used office furniture selected will last for years to come and not cause buyer's remorse because it didn't stand up to the test of time.