Toll-Free: (888) 831-1012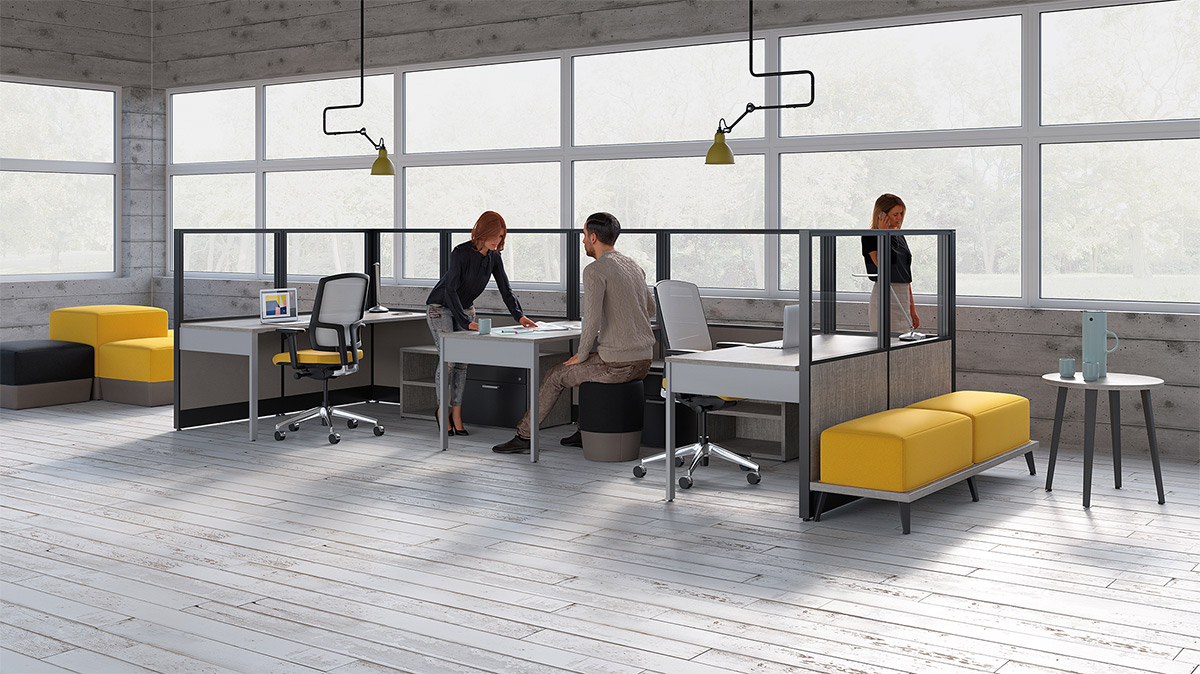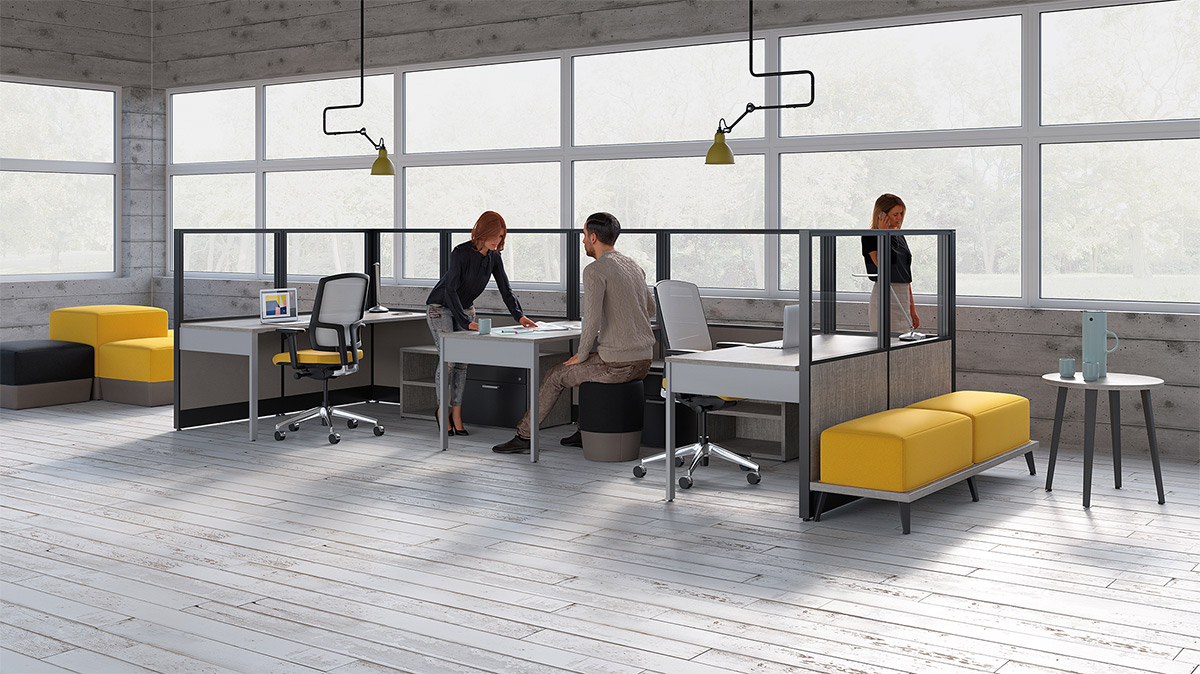 Office Furniture Design
One of the great tools of modern technology that can be used in office layout is AutoCAD. Whenever someone is designing a space, using CAD as a design tool can be of amazing assistance. This program can expand the workspace beyond the traditional constraints of an office layout. When speaking with an office furniture supplier, access to their design team and CAD software should be an option.
Office layout has been performed by either pen and paper or by sliding around furniture until it "just feels right" for decades. This old way of thinking has built boundaries into what an office can be. But today, AutoCAD technology is breaking those boundaries by putting the office layout into the purchaser's hands so that they can have a great layout before any furniture has arrived on site. CAD design has revolutionized office design by maneuvering each furniture piece in the software until every office furniture piece is placed perfectly. Then, once it arrives, the CAD generated floor plans make setting up the office furniture in the right place a snap.
How AutoCAD changes floor planning is that with the dimensions of an office and the furniture required for staffing, every square foot can be counted. This maximizing of the available space makes for a more fluid, efficient, and functional office. This office design with CAD works especially well when the office space isn't a traditional shape. This means that any space can be floor planned to fit the needs of the workforce. Whereas in times past certain spaces would be thought to be unusable, with CAD software that space can be screened before it is discarded as a choice. This empowers the purchaser to select spaces that would have been previously been looked over as viable options for use.
How to access this tool is to reach out to a trusted office furniture supplier. They will have a dedicated design team to assist you with all their tools including AutoCAD. Partnering with a trusted supplier with CAD capabilities will ensure that every square foot of the office is accounted for, and that the furniture that goes in that space is high quality, and stylish. Since CAD is a very complex piece of software to learn, it is not realistic to expect to be able to understand and use it for a self-office layout.
The partnership will also help with style and branding. AutoCAD can provide three dimensional models of an office, in color so that the finished product can be seen. The CAD generated images will allow for style and color palette adjustments before any paint has been put on a wall, or any furniture has been delivered. Having this peace of mind will guarantee that the end result is an office that is both highly functional, in style, and branded according to each business. If you are ready to begin the process of office floor planning for your business and are in need of AutoCAD assistance in your search, give us a call at (888) 831-1012 to speak one-on-one with a member of our professional design team!