Toll-Free: (888) 831-1012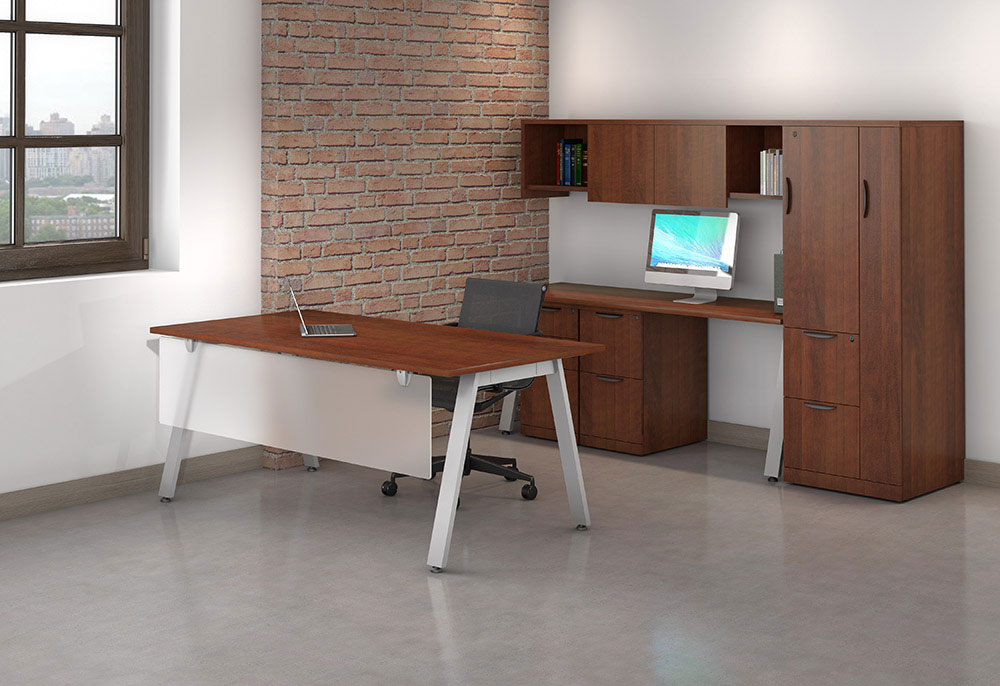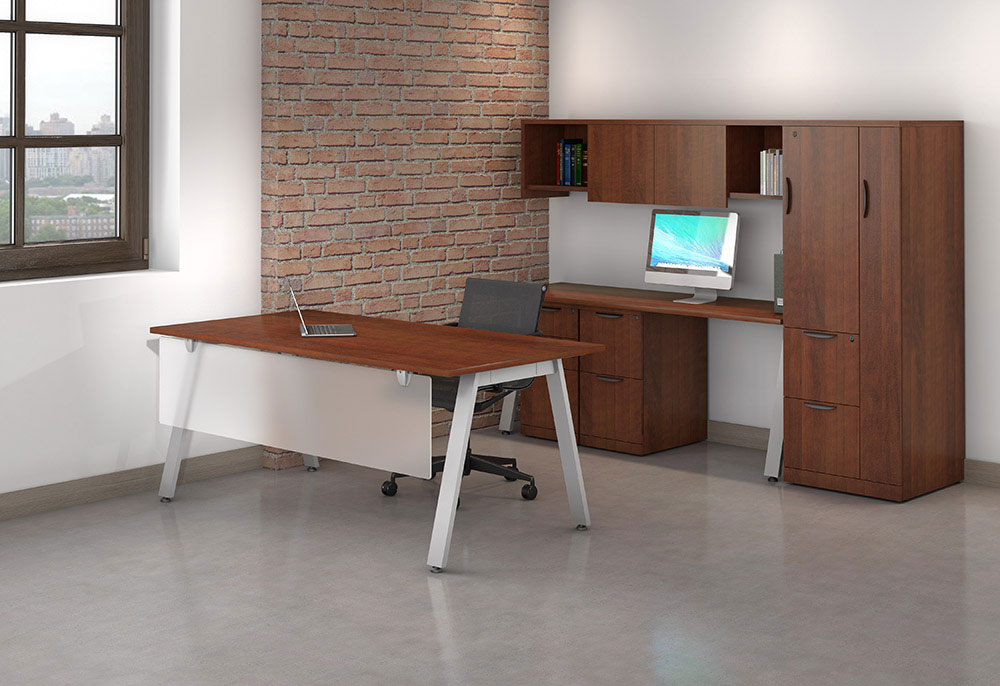 Cherry Office Furniture
Cherry furniture is a rich red color that shows off a brownish woodgrain throughout. Red cherry wood comes from the American black cherry tree. Cherry is the most popular cabinetry wood/color in the entire United States. Along with the real wood finish, laminate also offers a cherry color that simulates the same color and woodgrain pattern as a more affordable option.
Cherry is a popular, high end wood for both business and home furniture. It is a hardwood, so it is exceptionally durable. Also, one of the more popular aspects of real cherry wood is that it darkens with age. This darkening is not uniform, though. Every piece of wood can darken to different shades, even boards cut from the same tree. Likewise, a single tree can produce several different grain patterns in its boards. These two facts make for some remarkably interesting antique furniture pieces.
Laminate options do not darken with time; however, they are manufactured with this in mind. Laminate cherry comes pre-darkened to give the furniture piece an aged look that is just as appealing as real hardwood cherry. As previously stated, the laminate version is a more cost-effective option that still maintains the same sturdy standards of the real wood.
Cherry has a professional look and feel, because it has been a staple in executive offices for many years. Selecting cherry as your furniture's finish will provide the same professional looking result. Cherry is a top selling finish year in and year out because of its aura of being a high-end finish. Cherry is a smart choice for anyone who wishes to present an office or business as a premier, professional workplace.