Toll-Free: (888) 831-1012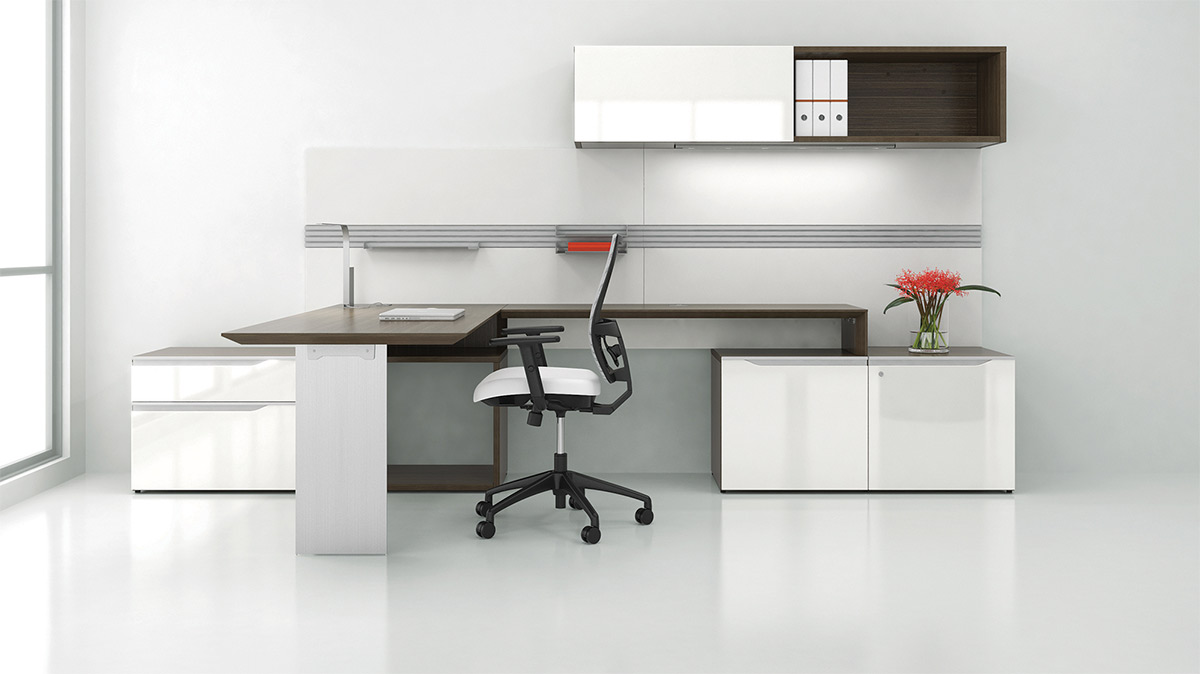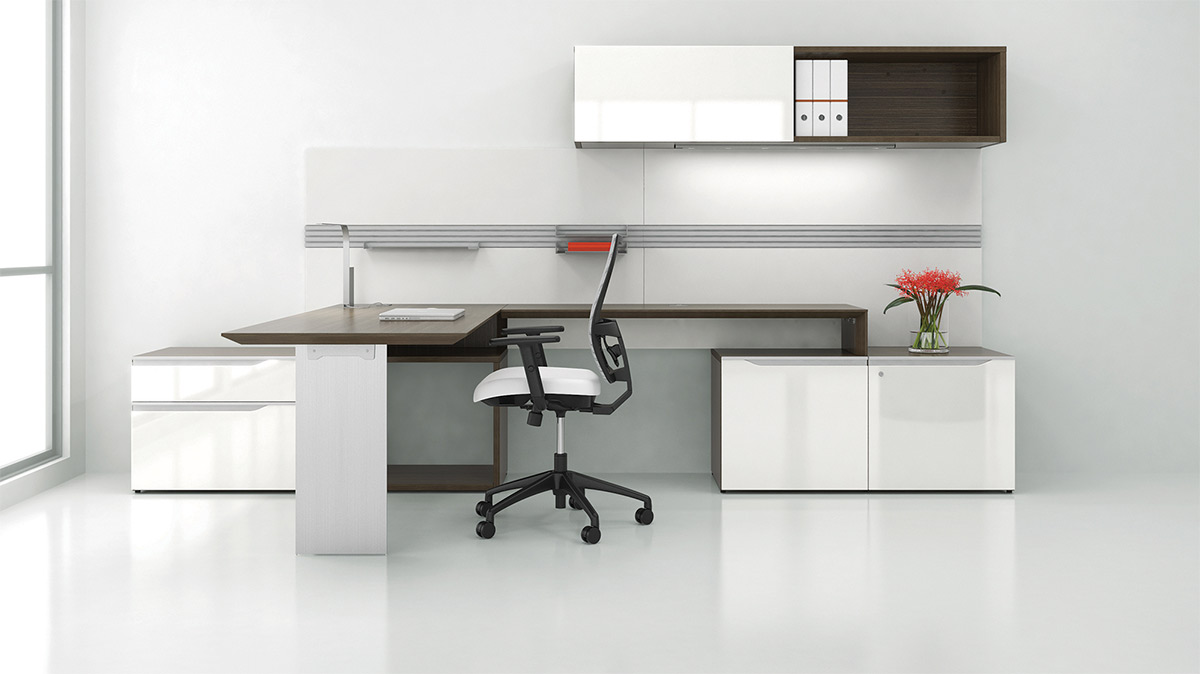 Contemporary Office Furniture
Contemporary design utilizes softened edges and tones with smooth surfaces. Contemporary as a color palette works in neutrals such as white, and beige but can have splashes of color along side the neutrals. This is usually accomplished through a bold color on a single wall or a single piece of furniture or artwork. The combination of soft edges, neutral colors, with small hints of color is intended to be a warm and inviting atmosphere.
Contemporary furniture features the same properties. Clean lines with smooth edges, not much detailing either. With wood furniture, light materials are desirable. Woods like birch that have minimal graining in the finish. Other appropriate material choices are stainless steel, nickel, and glass. All of which offer slim silhouettes to match the finish.
Often where contrast is found is in bold color splashes or geometric shapes found in artwork, rugs, throw pillows or curtains. Contemporary design utilizes color and shape contrast sparingly. Contemporary thrives in ample and warm neutral tones and colors. Sticking to this design palette will provide the desired effect.
Contemporary design fits in many business or home office settings. The design crosses the dividing lines of a home or office. Has the flexibility to work well in a bank or doctor's office. Choosing a contemporary design could be viewed as a safe choice but those little hints of color still allow for some bold statements.