Toll-Free: (888) 831-1012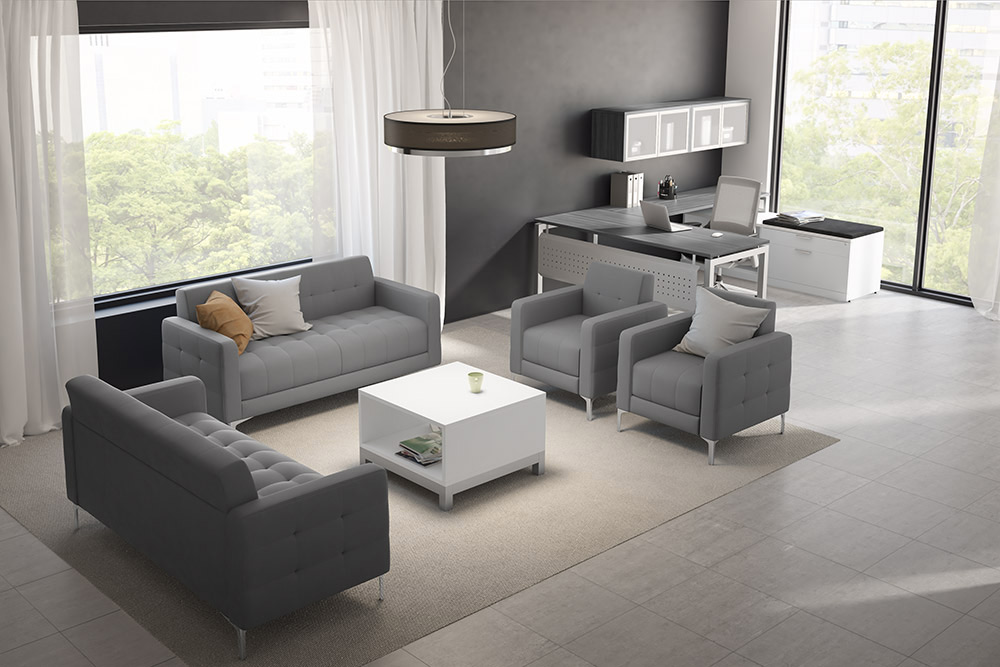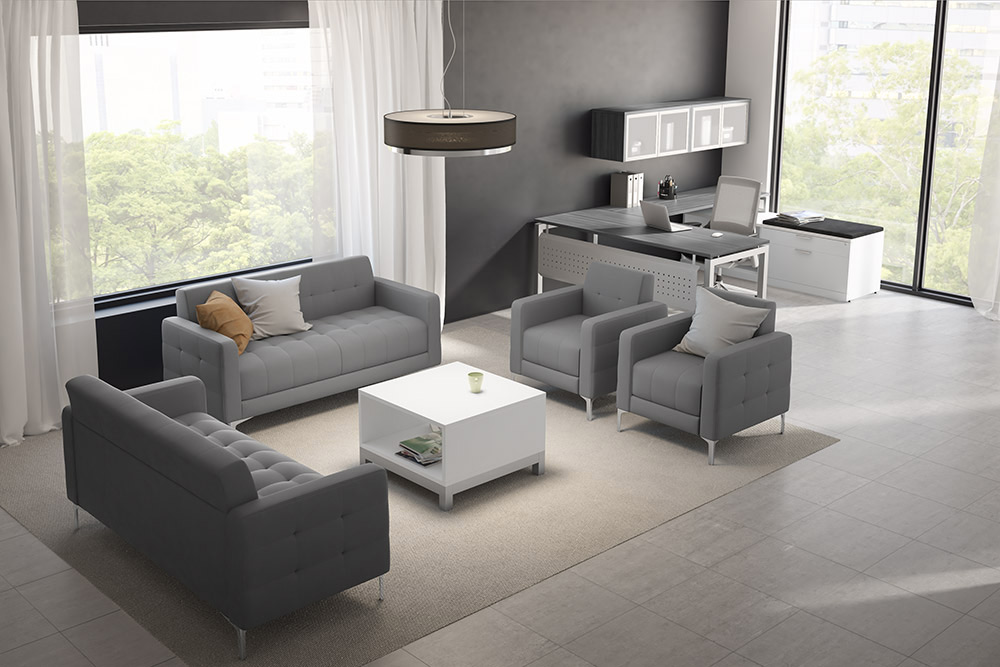 Couches & Sofas
Couches and sofas are very important pieces of furniture around the office. They can be found in waiting areas, breakrooms, and management offices. These furniture options can fill out a room, add comfort, and make statements in style. But when talking about office couches and sofas, the question is- what's the difference?
We use these words interchangeably on a daily basis. At some point in our past, there were clearly defined differences between them but both words stood the test of time and now represent the same piece of furniture; almost. Typically a larger furniture piece will be called a sofa, while a couch covers everything else.
We use couches and sofas everyday in our homes. When we selected them, we did so because it fit our style, and was comfortable. Choosing couches and sofas for a business or office is a little different. Style and comfort play a part in the decision, but durability and purpose take precedence. Business furniture is built to higher standards vs residential furniture. Whereas your sofa at home must stand up to daily use of one family unit intermittently throughout the day, a business sofa will need to stand up to constant use from any number of people day in and day out.
Business grade sofas and couches have many style and color options that will work in any workspace. Whether it is in an office waiting room where first impressions of a business is made, or in an executive office to have a more casual meeting than at a conference table, or simply a breakroom for employees to unwind in the middle of a stressful day. Business grade office couches and sofas are versatile to provide comfort in an otherwise busy area.
Business grade sofas and couches are built with stronger materials. This includes every part of the furniture, from the wood frame to the padding, and especially the exterior fabric. The entire build of the furniture is designed for extreme wear while still being stylish and comfortable.
With this in mind, finding high quality business sofas and couches is a must. Purchasing a lower quality couch will cause you to make a new purchase before the expected lifespan is complete. For this reason, it is recommended that you search for trusted name brand sofas and couches. Finding a name brand with years of proven quality will guarantee couches and sofas that will serve you for years to come.
To make your search easier for couches and sofas, finding an office furniture seller is a smart move. A seller will provide you with layers of customer support to complete your purchase. Everything from budgeting, to layout and floor planning, shipping, and installation. This partnership will help you find the couches and sofas that you need. If you are currently looking for couches and sofas for your business or home office and are in need of assistance in your search, give us a call at (888) 831-1012 to speak one-on-one with a member of our professional design team!