Toll-Free: (888) 831-1012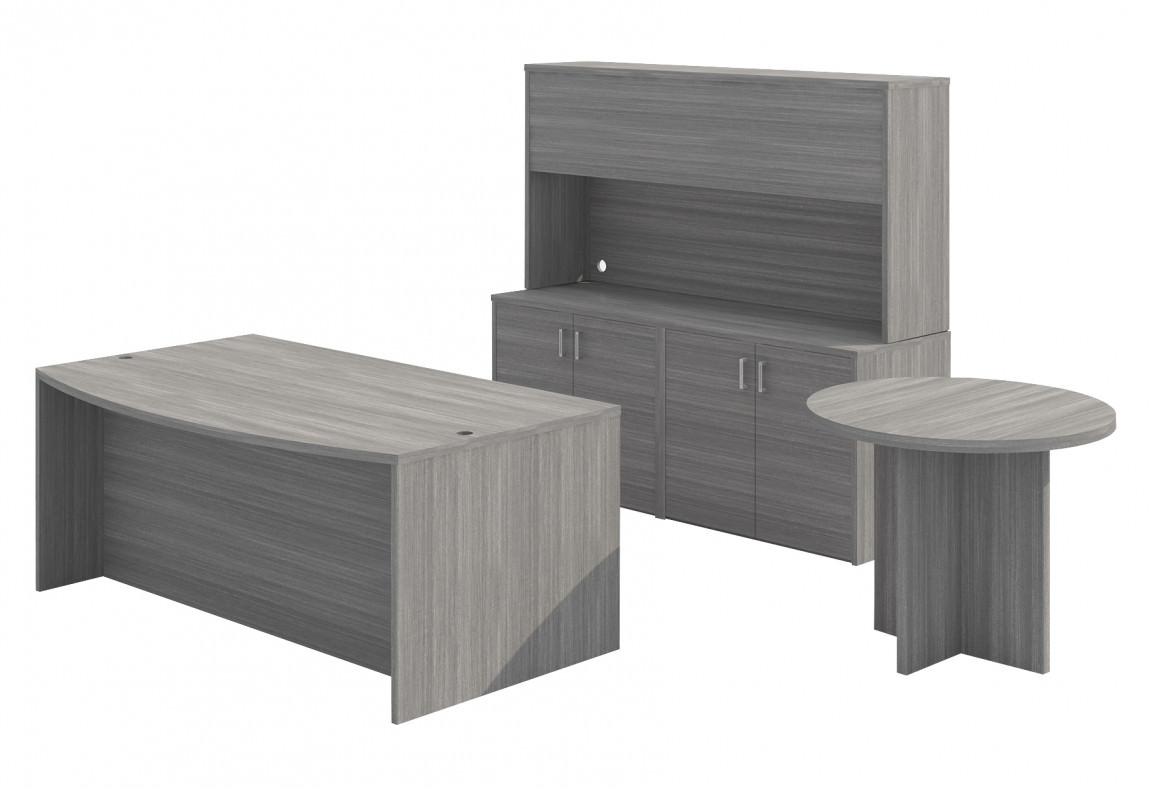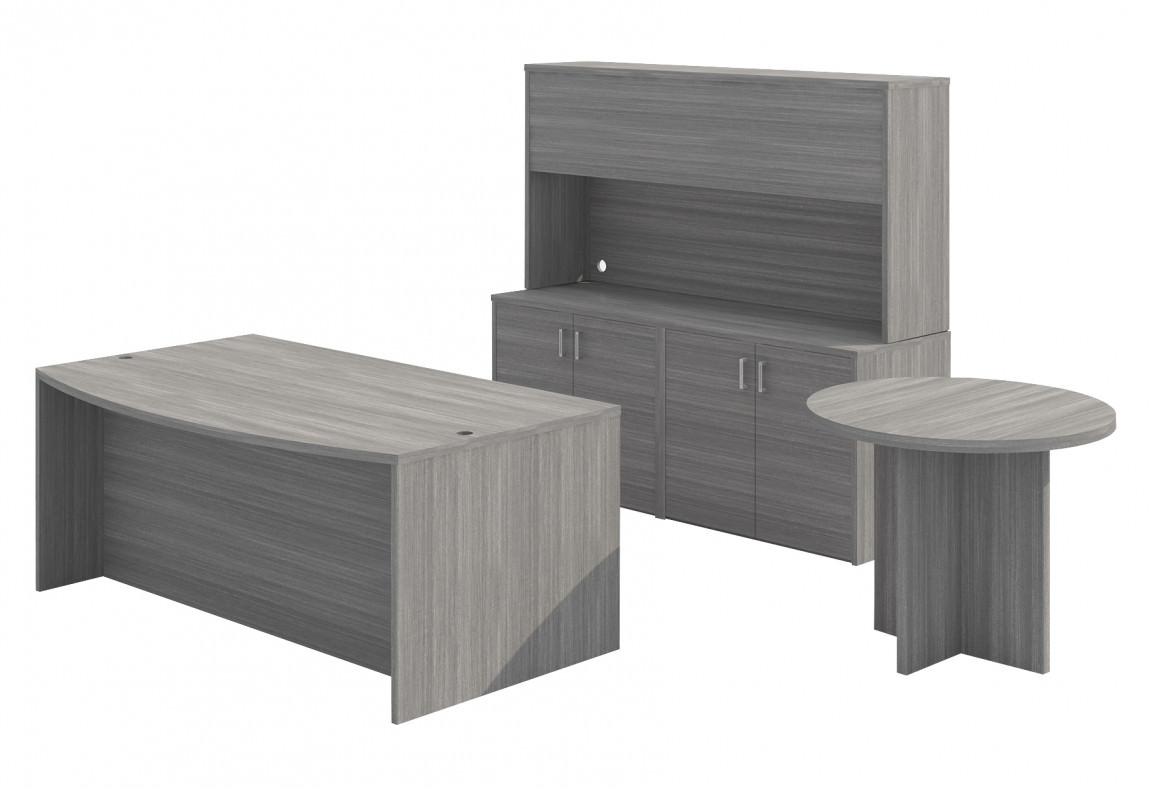 Office Furniture Suites & Sets
When it comes to designing an office furniture design, it is important to maintain cohesion throughout the entire office. Doing so will maintain a professional look in every corner of the business or commercial office. Failing to adhere to this advice could leave you with a mismatched/thrown together looking office. Not only will doing so make the office look less than professional, but it will also more than likely give a negative first impression to your clients as they enter your building for the first time.
A clearly defined office furniture design provides not only a professional appearance to the office, but it also establishes the tone of the organization. As with any design motif, whether residential, commercial or business, dedication to a single design style will guarantee a fresh and concise look throughout, especially when it comes to office furniture. Thus, selecting office furniture suites and sets is the simplest way to accomplish this task.
The importance of a single design aesthetic with your office furniture cannot be understated. An office furniture suite and set provides options for every furniture piece needed within each individual collection. This means that you will not have to spend much time scouring the stores or the internet to find a furniture piece to round out your purchase. An office furniture suite or set will eliminate the need to perform such an exhausting task.
The temptation of purchasing random furniture because you like particular pieces from each office furniture suite or set can be problematic. Even though you have individual furniture that are all stylish, many pieces won't fit together, and you end up with a hodge-podge of random furniture. This can leave your workspace looking like a jumbled up, incoherent mess. Always use caution when choosing to shop for individual pieces of furniture, though it could be fun purchasing piece, it could end up adversely affecting your design aesthetic.
For assistance in your search for finding office furniture suites and sets, sometimes calling on a professional in the office furniture business can help. Finding someone with the knowledge, expertise, and proven experience can help alleviate some of the headaches that come with any office expenditure. A professional will connect you with the top-quality office furniture suites and sets that are most desirable in today's market. Not only that but they can assist in other areas of the purchase as well. Everything from working within your budget to shipping and installation, this partnership will make your purchase experience a smooth one as well as leaving you with an office design that is coherent, and visually pleasing with furniture from the same manufacturer's set.