Toll-Free: (888) 831-1012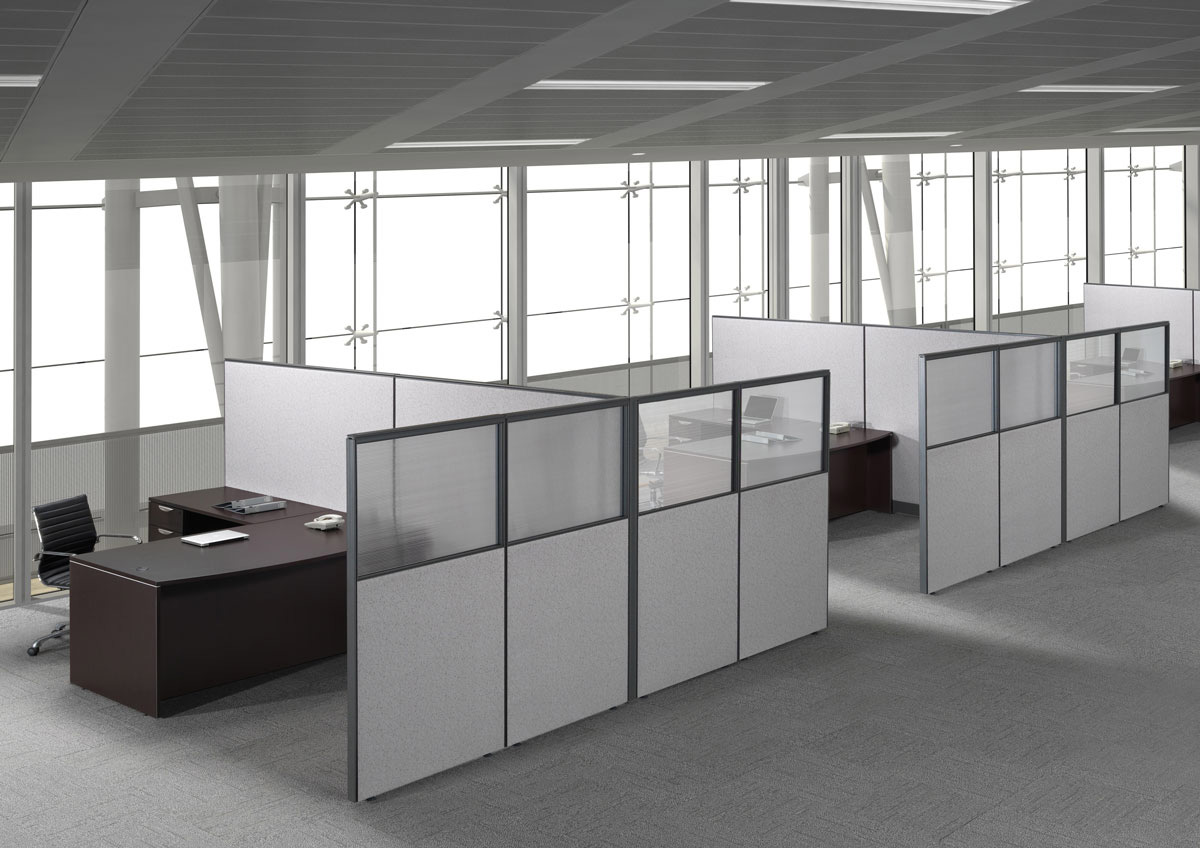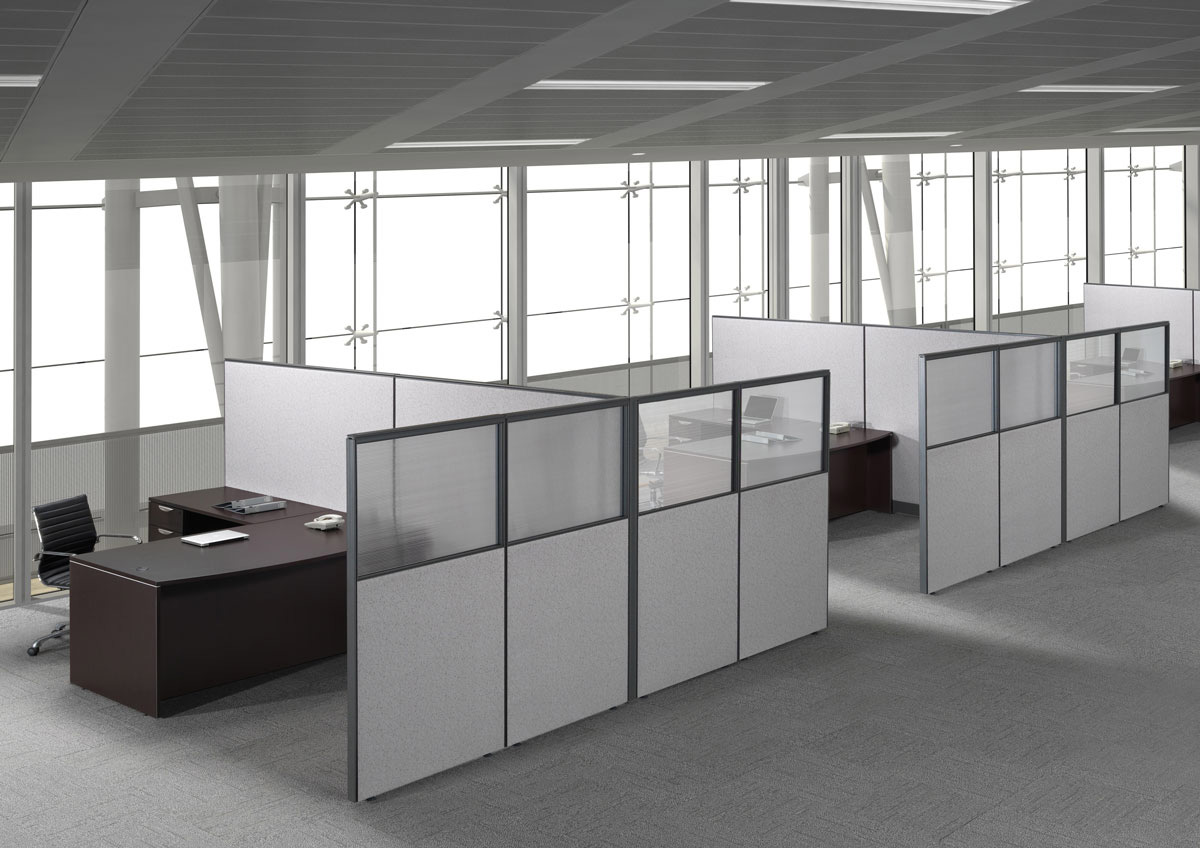 Partition Walls
Partition walls are a great way to divide space up in an office or business. Partition walls create a personal space for each employee to work in an open area of the office. Partition walls are exceedingly popular right now for health concerns.
Partition walls are multifunctional wall panels that can be a temporary placement or a permanent fixture in the office. Partition walls work similar to cubicles in function. Both partition walls and cubicles provide a private workspace for an employee within an office. The difference is that in a cubicle everything is attached to the walls modularly to makeup the entire space, while partition walls only divide space between two workstations. Nothing else attaches to the walls, partition walls only divide space between office furniture.
Partition walls come in a variety of materials and colors to flow with your design style. Glass, whiteboard, sound absorption, and frosted acrylic are all panel options for your partition walls. Some partition walls come with wheels to make moving them easier.
Because of the global pandemic caused by Covid-19, personal space and social distancing is a priority. Partition walls help tremendously in this respect. Partition walls can be used to act as crowd control to enforce social distancing naturally while still being a stylish and fully functional office. As an added measure for workplace safety, check into sneeze guards for your public reception areas.
In your search for common sense space dividers such as partition walls, finding a reputable office furniture supplier will make your search easier. A proven supplier will provide a wealth of knowledge to answer all your questions about partition walls. This supplier will have a design team on staff to provide office layout and floor planning to maximize every square foot of your workspace. The design team will assist you in finding the needed partition walls in your color palette to fit your design style.
Your chosen, reputable supplier will also work with you within your budget and schedule to ensure a smooth purchase and transition to your new office layout. To round out your purchase, the supplier will work with you on shipping and installation of your new partition walls. A well-rounded supplier will give you access to their installation team to ensure a proper office setup that you are pleased with.
Remember, when searching for partition walls, having a partner that understands furnishing your office space will make for a smooth purchase, and install. This partner will provide you with an abundance of expertise and customer service to ensure you are fully satisfied with your office furniture at the end of the purchase process. If you are currently looking for office furniture for your business or home office and are in need of assistance in your search, give us a call at (888) 831-1012 to speak one-on-one with a member of our professional design team!